What you need to know
If you have a compatible Chromebook, the ChromeOS 118 is now rolling out, bringing Chromebook Plus features.
These include things such as the ability to use Magic Eraser in Google Photos, work on files offline, and more.
The list of supported Chromebooks includes a total of 25 different options, covering a wide variety of devices. 
---
It's been almost three weeks since Google unveiled its new Chromebook Plus initiative. In addition to new Chromebooks being announced, ChromeOS is also getting supercharged with a bunch of new features. Now, those features are rolling out to devices that fall within the parameters of Chromebook Plus via ChromeOS 118. 
There were some concerns that Google was going to limit Chromebook Plus features to the new Chromebooks announced on the same day. This would have been quite a divisive move, considering many of the best Chromebooks meet the requirements offered by Google. 
Thankfully, we didn't need to grab our pitchforks and scream from the top of the mountain. Google began implementing various Chromebook Plus features into the beta release of ChromeOS 118, which is now available on the Stable Channel. 
Alongside the official announcement, Google also provided an official list of what previously-released Chromebooks would receive the new features. The current list includes a total of 25 non-Chromebook Plus-branded devices, including some of our favorites, such as the HP Dragonfly Pro, Acer Chromebook 516 GE, and many more.
With ChromeOS 118, you'll now enjoy the ability to use Magic Eraser within Google Photos, work offline without worrying about your data being properly synced to the cloud, and much more. The original announcement also coincided with Adobe finally releasing the web client of Photoshop, along with a partnership with Google. 
If you happen to pick up one of the new Chromebook Plus models, you'll get three months of Photoshop on the Web and Adobe Express for free. Unfortunately, it doesn't seem as though those promotions are available for "older" hardware.
Nevertheless, as long as you have a Chromebook that is compatible, head over to the Settings app and update to ChromeOS 118.
---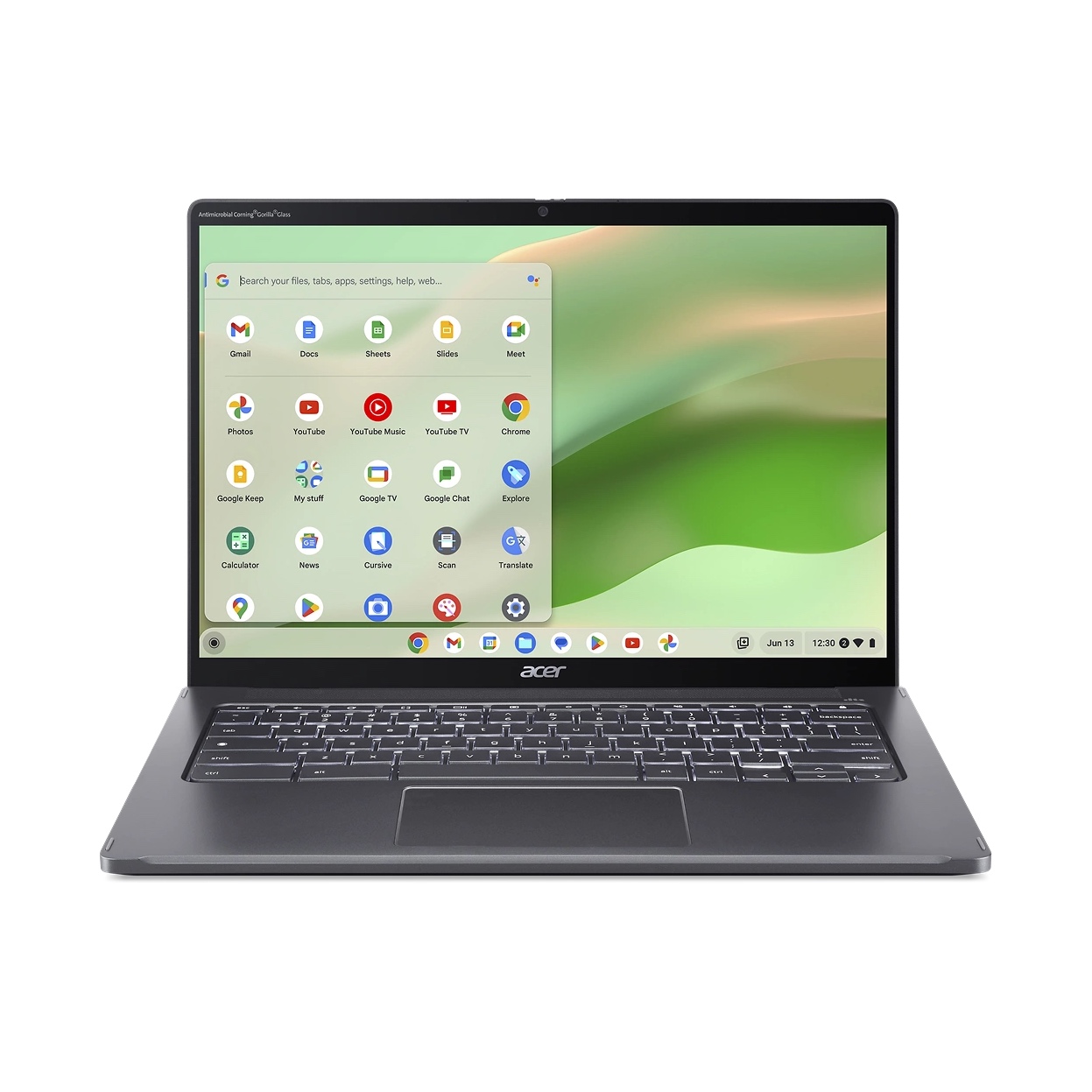 Acer's Chromebook Plus 714 sets the standard for offering one of the best experiences on a Chromebook. It won't break the bank, but features a convertible design and incredible performance.