What you need to know
Managing and controlling your compatible fan speed is possible via the Google Home app.
The capability comes as part of a new update for Google Home controls, including generative AI integration.
Some features are already available through the Public Preview version of Google Home.
The Seasonal Savings program is now supported across all Nest thermostats.
---
To manage your Google Home and Nest hubs more efficiently, the search giant has rolled out significant updates for the Google Home app, including controls alongside powerful automation tools.
The Google Home app is getting expanded controls for compatible smart home devices as part of the update. It includes the ability to control the rotation and speed of fans compatible with the Google Home app. The blog post also says users will be able to see more data from sensors in your home. Users will be first able to witness through Public Preview that it ought to be coming soon.
The automation capabilities are coming to Google Home via the script editor that promises powerful automation, and some early capabilities that are yet to be officially featured on the Google Home app. For instance, users can "use camera events like 'package delivered' to initiate automation and write custom notifications to keep your household informed." The ability is available now for users in the Public Preview of the app.
Google has integrated popular generative AI in most of its apps, and it is coming to a script editor with natural language prompts via the new "help me script" feature.
"You can type prompts like, 'When it's sunset, turn on my lights and close the blinds,' and the tool will generate an automation script that you can customize and apply to your home, without requiring technical expertise," Google explains in the blog post.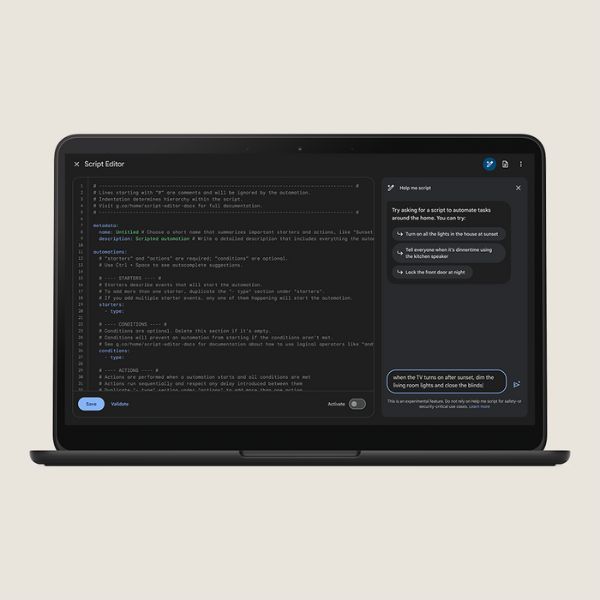 These limited-time experimental features are rolling out to the Public Preview on Google Home for the web.
Furthermore, Household Routines is gaining new starters and actions for the Google Home app. The routines here can be enabled for a specific room, like using the humidity level or temperature and opening and closing up blinds.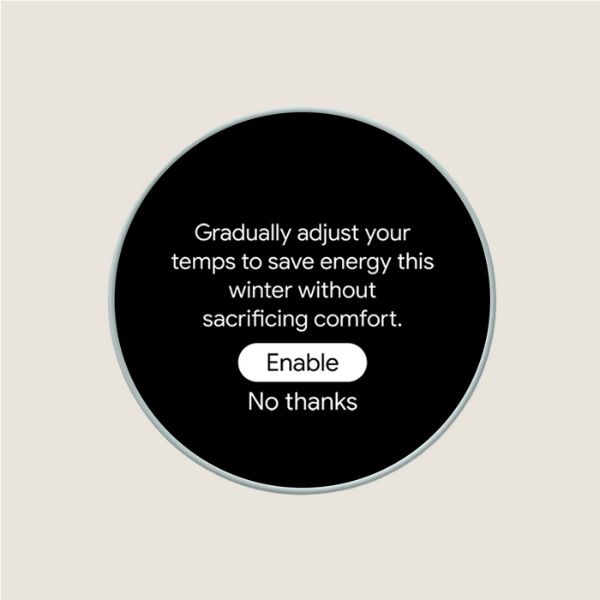 Nest Thermostat also has a new update supporting the Seasonal Savings program. All Nest thermostats can opt-in for the program, which will analyze schedules at the start of summer and winter — making necessary changes that will eventually maximize savings during seasons.
Lastly, Google is expanding some existing features to more devices. Coming to Android devices with Android 14, Google is extending the home panel found on Pixel devices to more phones. It lets users quickly access Spaces and Favorites to control lights, cameras, speakers, and other smart home devices without unlocking their phone.
Similarly, another nifty addition is the Google TV widget, which is now available on more Android devices, like Pixel Tablet.