The Google Pixel 8 might have just made its debut to the world but, as always, rumors and leaks are already happening for next year's big release from Google.
As we look forward to the Google Pixel 9, it's getting harder and harder to come up with meaningful things that Google can improve or add. This year, the company went all-in on AI with the Google Pixel 8, introducing features like Audio Magic Eraser, Magic Editor, Best Take, Zoom Enhance, and so many more.
So, what could Google possibly do for the next iteration of the phone? A number of rumored Pixel 8 features never got announced, so it's entirely possible that Google is still tweaking them and could wait until next year to unveil them. Plus, we've already heard of some notable hardware changes for the upcoming Pixel 9 that are worth taking a look at.
Google Pixel 9: Price and availability
This year, Google increased the price of each Pixel model by $100. That's the first time Google has raised the price on the mainline Pixel series in a very long time, but it didn't come without benefits. Pixel phones are now guaranteed seven years of software updates, making them a better value than other phones at the same price.
With that said, there's little likelihood that Google will raise the price again next year. Given that the Pixel 8 Pro is the most expensive Pixel since the Pixel 3 XL, there's no reason to expect Google to push that price tag any higher.
We also expect that Google will once again release its Pixel 9 series in October 2024. Mainline Pixels have been released in October for several years now and it's unlikely Google will change up the date much.
Google Pixel 9: Design and displays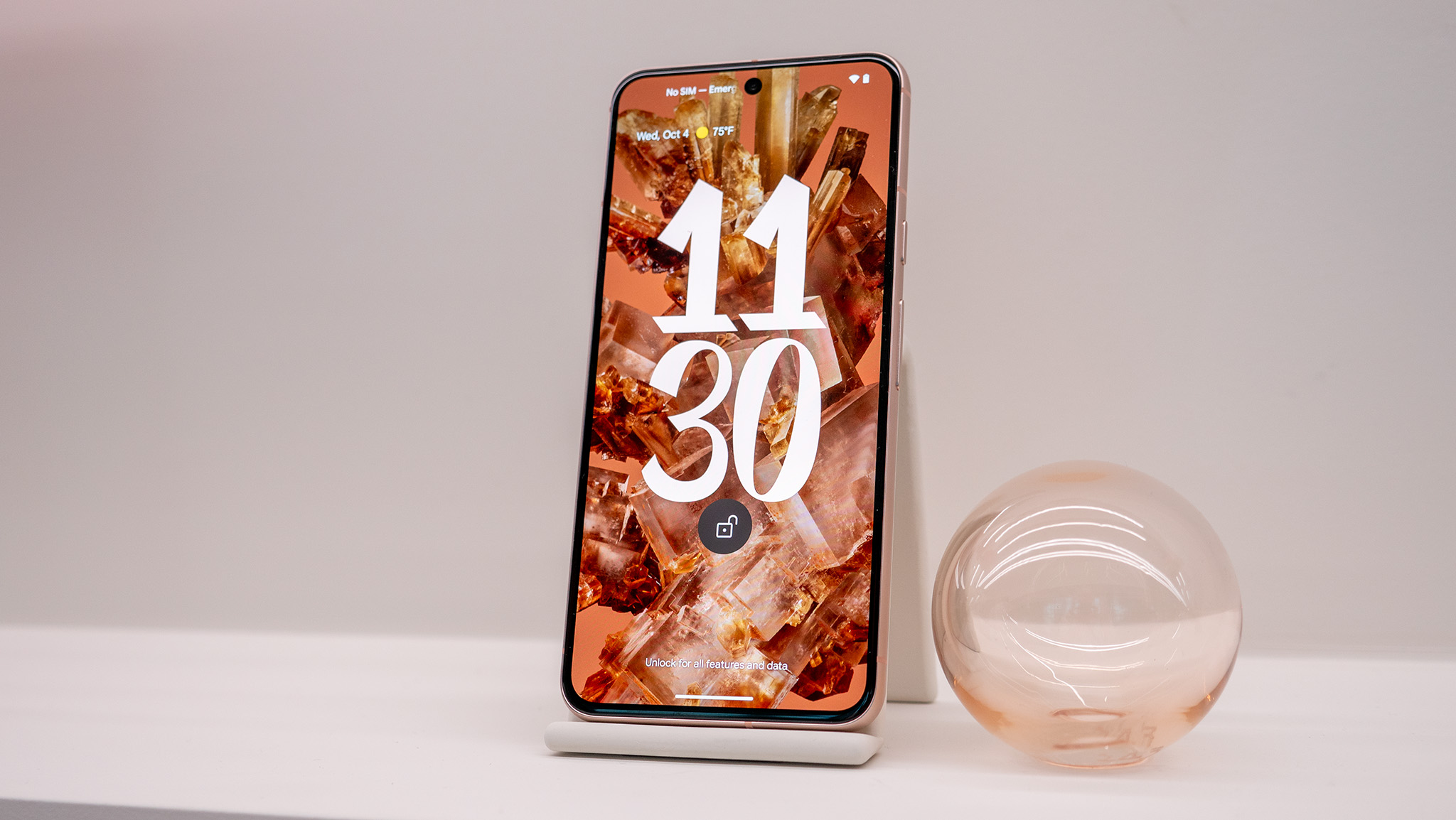 With the Pixel 8, Google directly addressed two items we were hoping for: better build quality and 120Hz displays for both models. As I noted in my Google Pixel 8 hands-on, the improvements to the build quality are palpable, particularly that matte glass back on the Pixel 8 Pro.
We haven't heard any rumors regarding Google bringing the matte glass to the smaller Pixel 9 in the future, but it would certainly make the phone look and feel a lot more elegant.
We have heard a rumor that the Pixel 9's display will be larger than the Pixel 8, though, and that's a bit surprising. Google just shrunk the smaller Pixel 8 by a notable amount — it's 5mm shorter and 3mm narrower — so it would be a bit odd to see the company going backward on this decision.
There's no way that Google shrunk the bezels even further on these phones, so a larger display means a larger phone.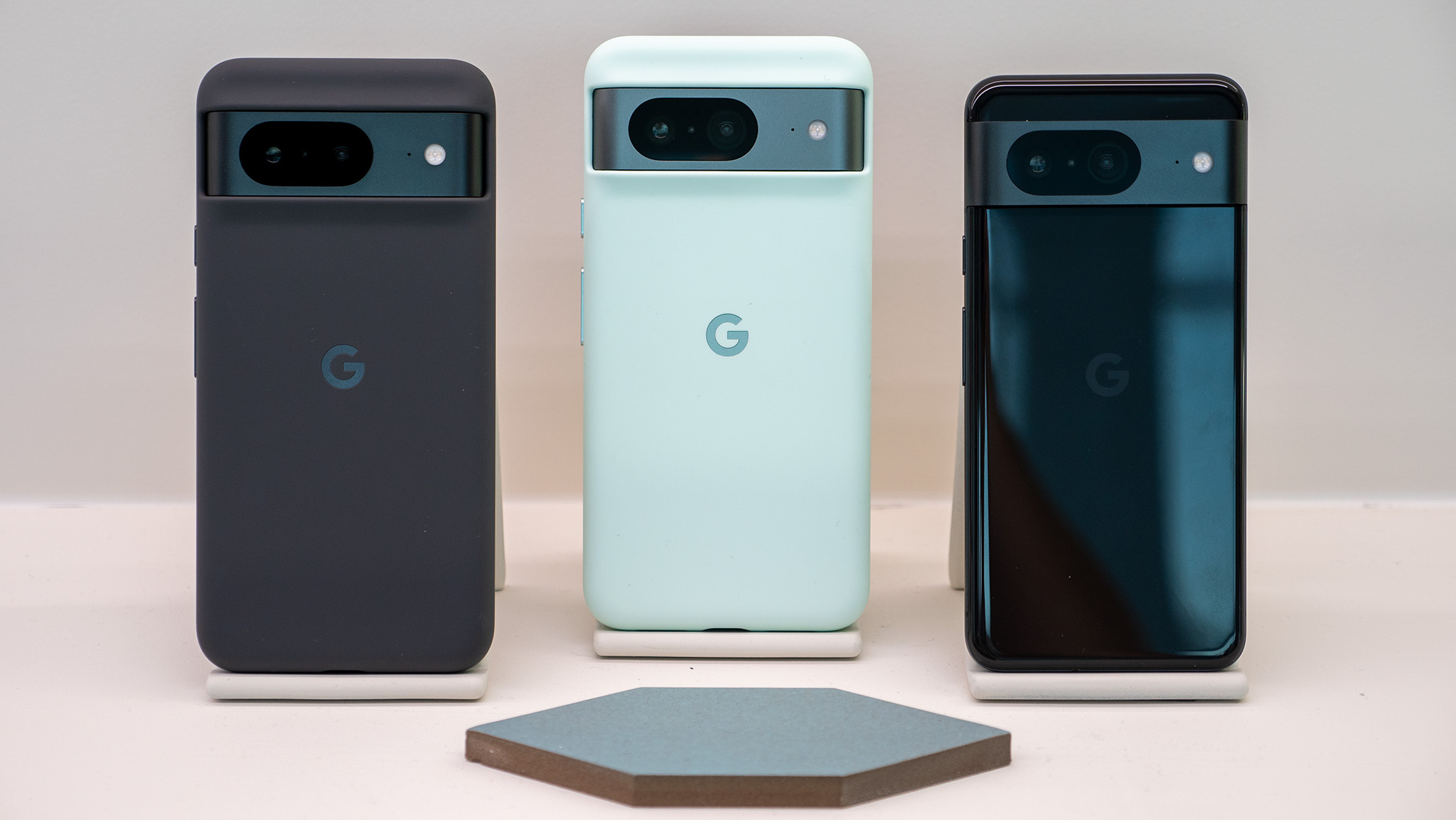 The Pixel 8 also debuted a newly rebranded display Google custom-engineered with Samsung called the Actua Display. It's the brightest display on any smartphone to date — including the iPhone 15 line — and it's entirely possible Google will push the envelope further next year, too.
Google Pixel 9: Cameras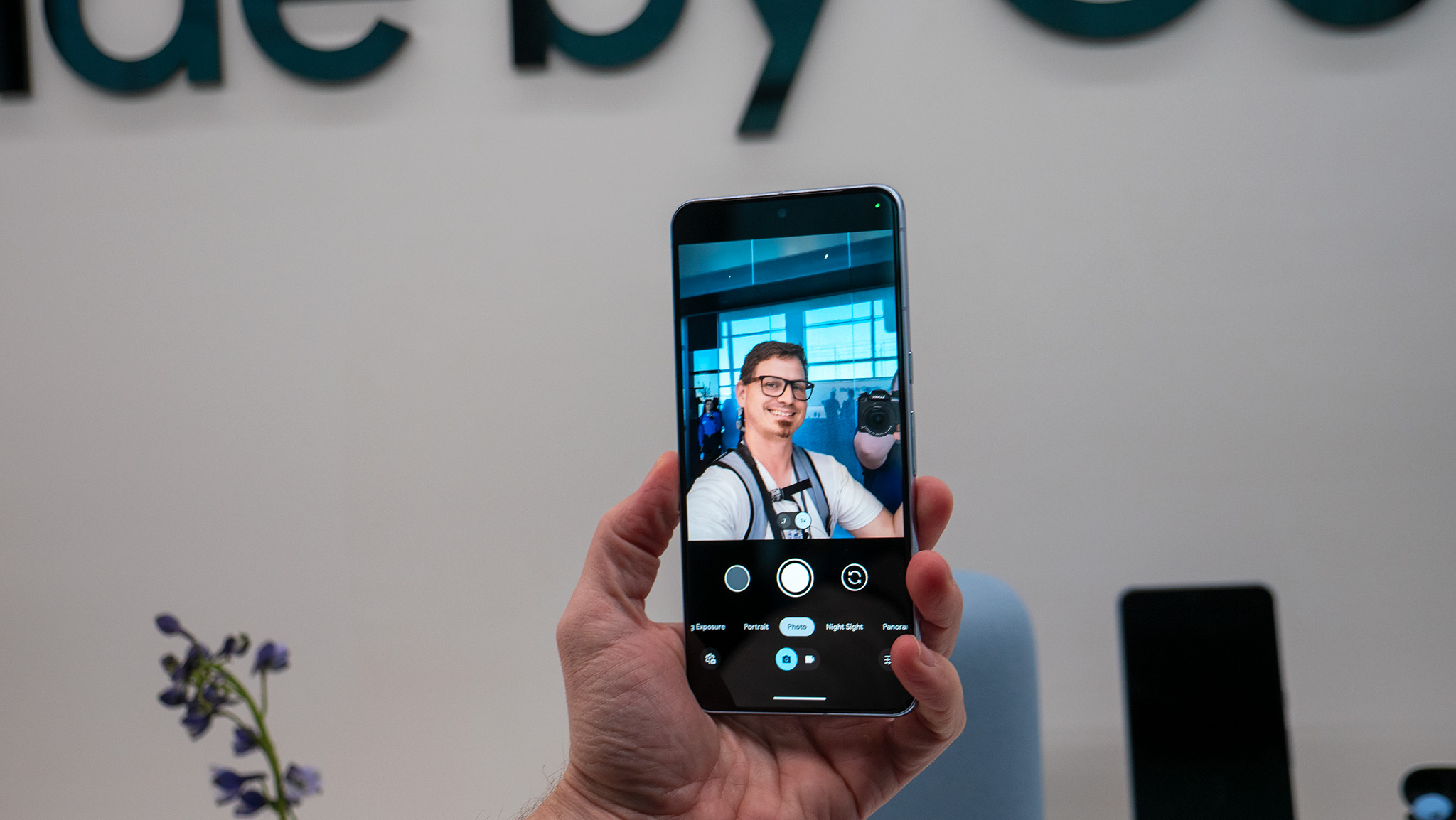 With the Pixel 8, Google gave us exactly what we were hoping for: even better cameras. Specifically, the company massively upgraded the ultrawide camera with a new 48MP lens, so it's probably unlikely we'll see a big enhancement for the Pixel 9.
Likewise, the main and telephoto sensors also got upgraded, but only the Pixel 8 Pro received most of the camera upgrades. It would be nice to see Google pull at least the better selfie camera over to the smaller Pixel 9 next year.
As noted in the intro, a few rumored Pixel 8 camera features never got announced at the Made by Google 2023 event, so it's possible we'll see these features make their way to the Pixel 9.
One of the unannounced features is called Video Unblur. As the name implies, this AI trick would let you select a blurry video you took and retroactively improve the focus quality. 
The leaked code also showed the option to add "Overlays" like black and white or Polaroid to your videos, similar to how you can use filters on photos. Google is really pushing the limit with video capture on the Pixel 8, so it'll be interesting to see if the company implements new features like this on the Pixel 9.
Google Pixel 9: Specs and performance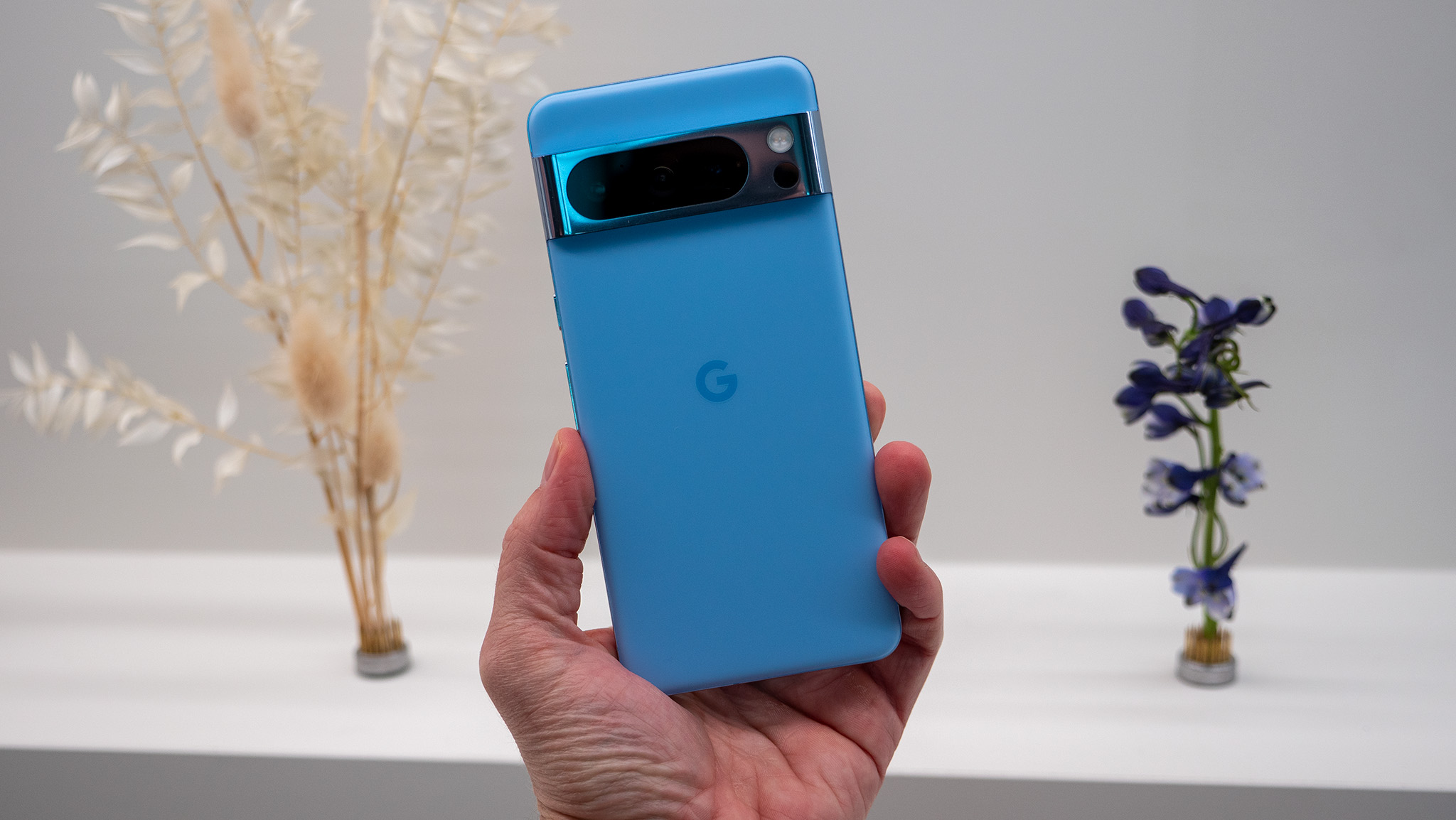 Of all the things we hoped for on the Pixel 8, Google delivered the most in this section. The Pixel 8's fingerprint scanner is finally great, and the company even debuted bank-grade face unlock technology alongside it. There's a ton of new AI features, and seven years of software updates is something no other major phone company does right now.
We also hoped for better performance and efficiency with Tensor G3, and based on what Google said at the Made by Google event, they look to have delivered. That said, the latest Tensor G4 rumors suggest the Pixel 9 won't receive a major jump in performance.
The Tensor G3 that powers the Pixel 8 series bears the codename "Zuma," while the Tensor G4 is said to have a codename of "Zuma Pro." As you might imagine, this means there likely won't be a huge upgrade next year. That's supposedly going to have to wait until the Tensor G5, which will launch inside the Pixel 10.
Google Pixel 9: Wishlist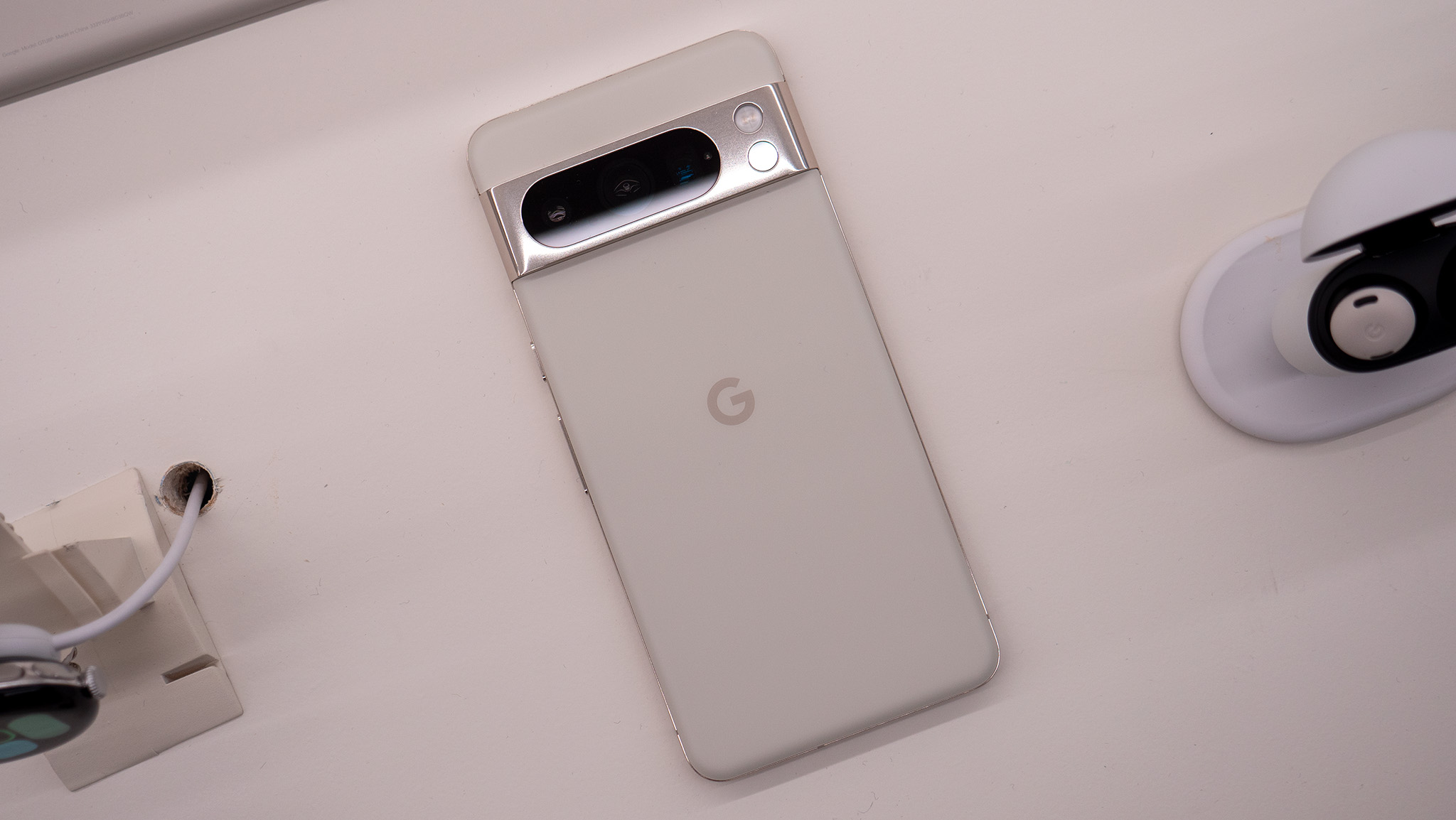 As with any new phone, there are a few things we'd love to see Google improve on the Pixel 9 over existing phones like the Pixel 8.
Further improved Tensor
This year's Google Tensor G3 sports a brand new CPU, GPU, TPU, DSP, ISP, and many more important components that all lead to greater efficiency and faster speeds. However, Google didn't spend a lot of time on stage talking about general performance improvements for a reason. It talked a lot about AI processing improvements.
Google has long focused on AI-powered tasks as a way for its phones to be differentiated from the pack, but it would be nice if Pixel phones played the best Android games as well as other flagship phones like the Samsung Galaxy S23 Ultra.
A real dark mode
Dark mode is a lie on more phones than I'd like. Unfortunately for Pixel owners, the Pixel is one of the worst offenders of this sin. I'd love to see Google give users a proper "lights out" dark mode where the background is completely black instead of this dark grey nonsense Google has been using for years.
It'll both be better for battery life and help with the next request!
Flicker-reduction option
As the nits delivered by displays continue to grow higher and higher each year, more companies are using OLED displays that don't dim in a traditional way. Instead, they use Pulse Width Modulation (or PWM), and people like me are, unfortunately, very sensitive to this kind of display flickering.
While we have some tips and tricks for PWM-sensitive folks, the best solution is for manufacturers to offer a flicker-reduction option. Companies like Motorola employ it on phones like the Motorola Edge Plus (2023) and the Motorola Razr Plus (2023), and we know Google can do it, too.
Add MagSafe via Qi2
This year, phone companies came together in a rare moment and agreed on something: MagSafe is great, and all phones should have it. The Qi2 charging standard was born, but so far, no phones have bothered to employ it. The Pixel 9 really needs to add this feature, as it's incredibly convenient and opens up a whole new world of great MagSafe accessories.
Until then, though, you can always add MagSafe to your existing phone like I did with a Spigen ring. It would just be nice to have it built into the phone, though.
Ditch the 128GB option
In 2023, users need more room than 128GB of storage. Unfortunately, both the Pixel 8 and Pixel 8 Pro's lowest priced models only pack this much storage in. In 2024, Google needs to upgrade that base storage to 256GB to help meet the needs of users since it doesn't allow microSD card expansion.
Faster charging
We've long been hoping for faster charging in Pixel and Galaxy phones, and while Google provides 30W fast charging on the Pixel 8 series, we'd still like to see them push that number a bit. Phones like the OnePlus 11 offer 100W charging and many phones offer even faster charging.
Even if Google wants to keep that number lower, it would be OK, but something faster than 30W would be great. How about adopting the 68W charging solution Motorola employs for most of its phones these days? It's amazing how fast those phones charge without making me think they might catch fire.