It's hard to believe the Pixel Watch has already been out for a year, but Google's long-anticipated home-brewed smartwatch is now ready for its first sequel. The Google Pixel Watch 2 packs an impressive processor update and hardware refinements into the same iconic design as the original, all while debuting important new health and safety features alongside.
Google went back to the drawing board for the Pixel Watch 2's health sensors, packing in 25 times the heart rate sensing LEDs as its predecessor and a new, more battery-efficient processor that can actually handle the increased workload.
And while the bezels aren't any smaller than last year's phone, Google improved the display's brightness levels, replaced the metal with lightweight aluminum, and even tweaked the crown to be more tactile. It's a beautiful refinement of an already gorgeous device that's sure to win our hearts over this year.
Good design gets better
No one will be able to tell the difference between the Pixel Watch and Pixel Watch 2 just by looking at them. Google is still using the iconic Pixel Watch design, including the gorgeous round display with sloping edges and a metal crown and housing.
But Google improved the housing this time around by using 100% recycled aluminum, making the watch 10% lighter than its predecessor. Plus, the newly redesigned crown feels higher quality with improved tactility and a more clicky spin. Google is really utilizing those punchy haptic motors in the Pixel Watch 2 to the maximum extent here.
Google is also launching two new bands with the Pixel Watch 2 — Active Sport and Metal Slim — while still offering all the same bands from the original watch.
Inside that sleek housing is a Qualcomm Snapdragon W5 Gen 1 processor, which is several generations newer than the Samsung Exynos processor used in the first-generation Pixel Watch. That doesn't just mean the watch is a lot faster this time around; it also means it delivers better battery life.
Google increased the battery rating from 18 hours to a "full 24 hours" on a single charge, which should alleviate any concerns people had with the original. That also should mean we can actually use the always-on display without having to charge the watch halfway through the day, but we'll let you know for sure in our final review.
The Pixel Watch 2 ships with Wear OS 4 preinstalled, which packs in a few helpful new features. A new backup and restore function solves a problem that's nagged Wear OS users since the inception of Android-powered smartwatches — although, it's worth noting that Samsung already solved this problem several years ago. At least we can switch phones without having to completely reconfigure the watch now!
Google also includes two new first-party apps: Gmail and Calendar. These enable richer interaction with common tasks and should alleviate the need to pull your phone out of your pocket all the time.
Plus, a handful of new watch faces ship with the Pixel Watch 2 and have been designed with its hardware in mind. No word yet on when these watch faces will be coming to the original Pixel Watch.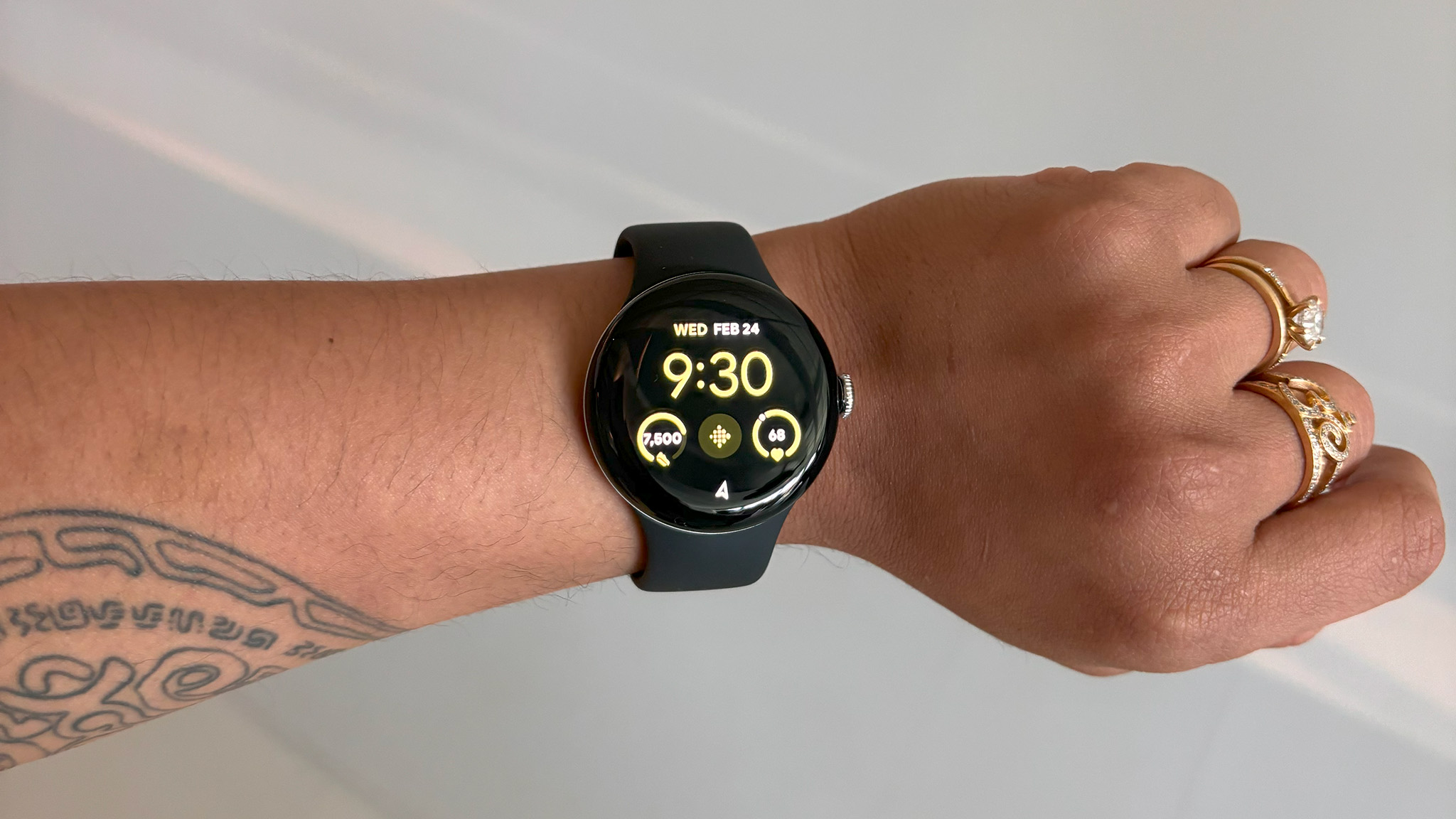 But all these features might pale in comparison to the enhanced Google Assistant that now ships with Wear OS 4, which can now be used to query all sorts of new things like health data.
You can now ask Assistant how you slept last night, if you stayed in your heart rate zones during a workout, and a lot more. It all plays into Google making the Pixel Watch 2 the next Fitbit flagship device.
The new Fitbit flagship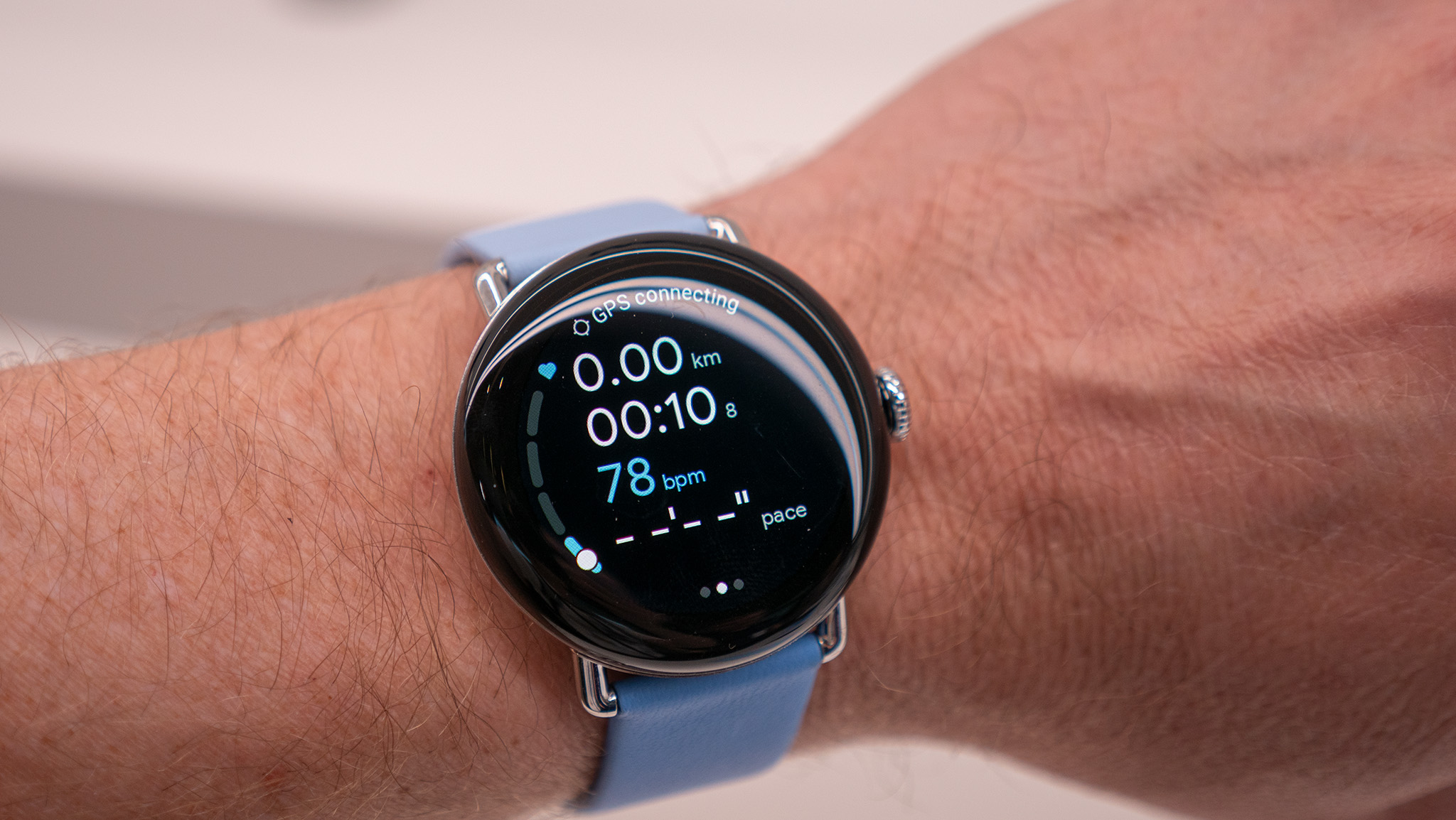 While many of the upgrades over the original Pixel Watch help improve daily usage, Google's focus with all the new sensors and other upgrades mainly revolves around remaking Fitbit as we know it.
Case in point, the new processor enables several new health and wellness-tracking experiences as well as more accurate tracking of data. Three new health sensors adorn the underside of the watch — a multi-path heart rate module, an electrode cEDA sensor, and a skin temperature sensor — plus 25 times the number of LEDs for more accurate heart rate tracking.
Google says the Pixel Watch 2 delivers 40% more accurate heart rate readings during strenuous activities and, combined with a Fitbit UI overhaul, means working out with a Pixel Watch 2 is likely far better than the original Pixel Watch. Google put a huge emphasis on more accurate heart rate readings, and it's clear the company thinks this is the biggest upgrade for most users.
Second to that is the new skin temperature sensor and cEDA sensor that can be used in conjunction with heart rate sensors to provide a clearer picture of overall long-term health.
The cEDA sensor measures stress levels and is used with the rest of these sensors to deliver a Body Response score to the Pixel Watch 2. That's a first for any non-Fitbit-branded device and works identically to how it worked on the Fitbit Sense 2. Impressively enough, Body Response on the Pixel Watch 2 is even better than on the Fitbit Sense 2 because of the more accurate heart rate measurements.
Google says that the skin temperature sensor will check your temperature constantly throughout the day and aggregate that data for long-term temperature deviation tracking. As a note, this temperature is *not* used for menstrual cycle tracking.
Google refined the Fitbit app's UI — both the Fitbit phone app and the one on the watch — which now includes more glanceable information than ever before. In fact, the workout UI on the watch has been completely redesigned to help deliver heart zone alerts, paced coaching, and lots more.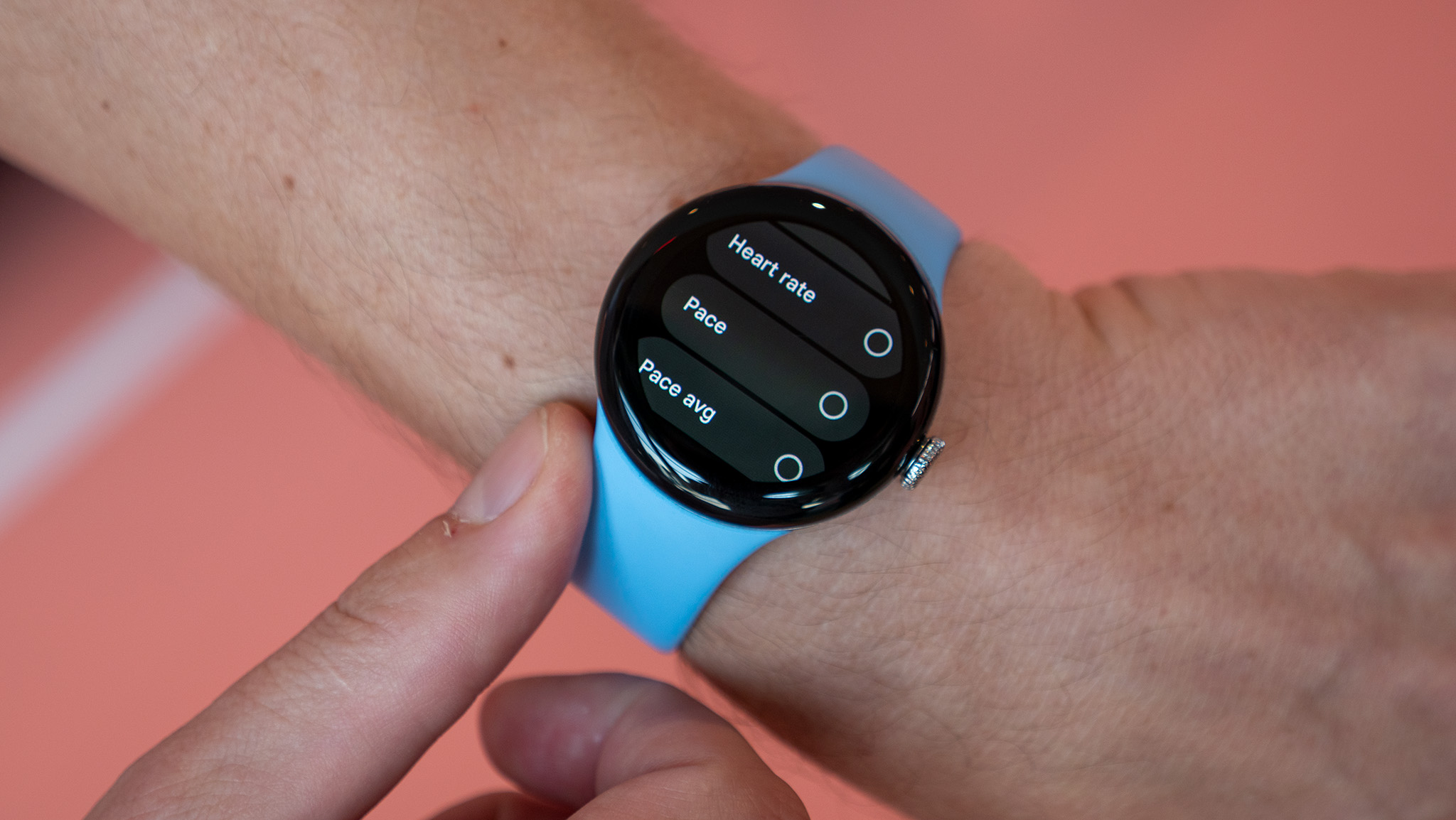 That new processor is also able to sense workouts and other activities all the time now, enabling seven additional automatically tracked workouts this time around. This, combined with a newly rebuilt and redesigned Fitbit app, shows that Google seems to finally be figuring out what it wants to do with the Fitbit brand long term.
With the new features like safety checks, emergency medical info, and car crash detection, as well as location sharing, round out what's undoubtedly one of the most exciting smartwatch updates we've seen from any company in quite a few years. From what I can tell, the Pixel Watch 2 should address all the concerns everyone seemed to have about Google's first-generation effort.
Preorder now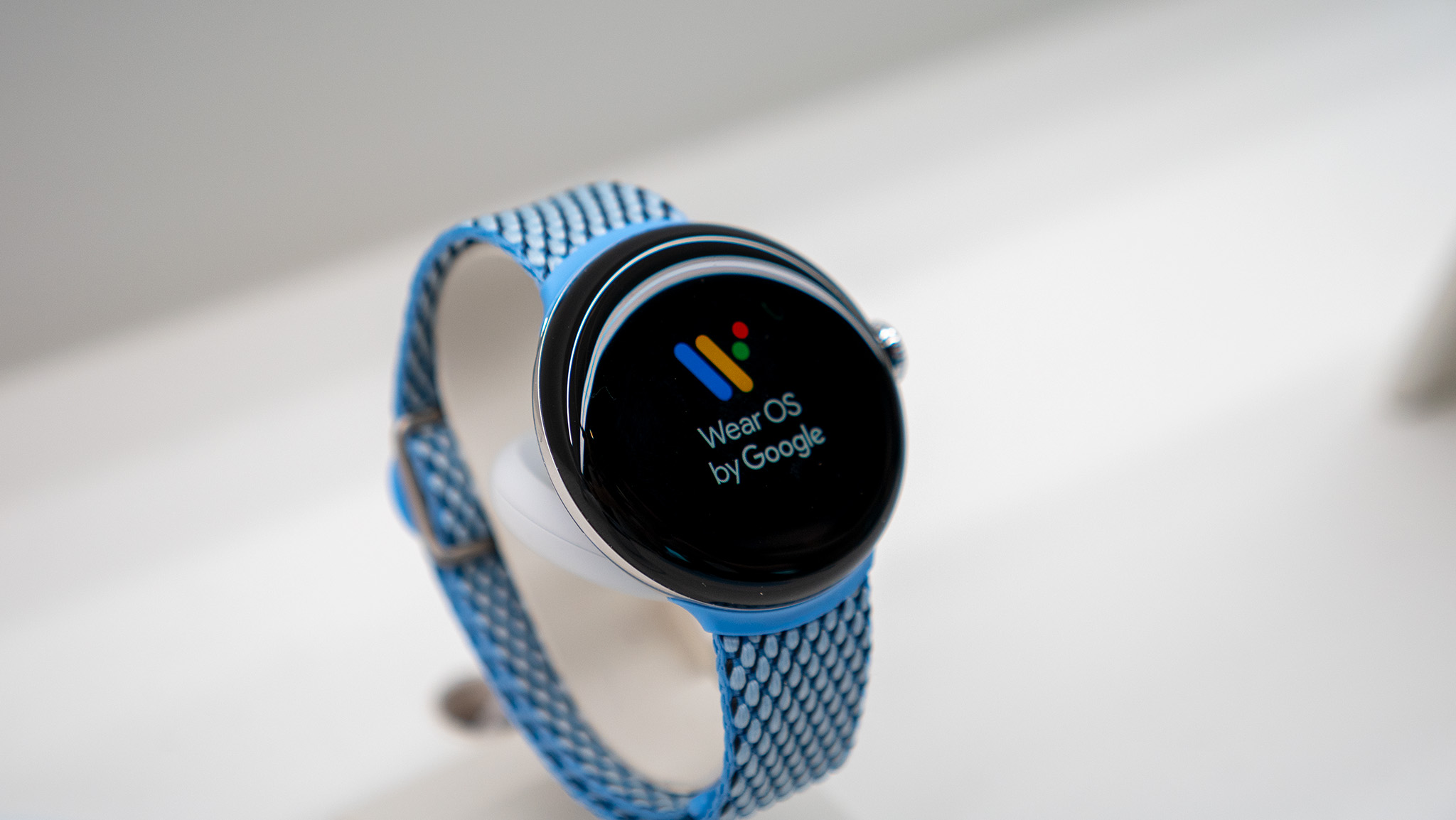 The Google Pixel Watch 2 goes up for preorder on October 4, 2023, and will ship out to customers on October 12, 2023. Like last year, the Wi-Fi-only model retails for $349, while the LTE-enabled model sells for $399.
The Pixel Watch 2 comes in three colorways: matte black, champagne, and polished silver. All models come with 32GB of storage, and Google says it'll be offering the Pixel Watch 2 in a number of additional countries this time around.
Just make sure you get a good case or warranty, though, as the Pixel Watch 2 features the same repairability rating as the original.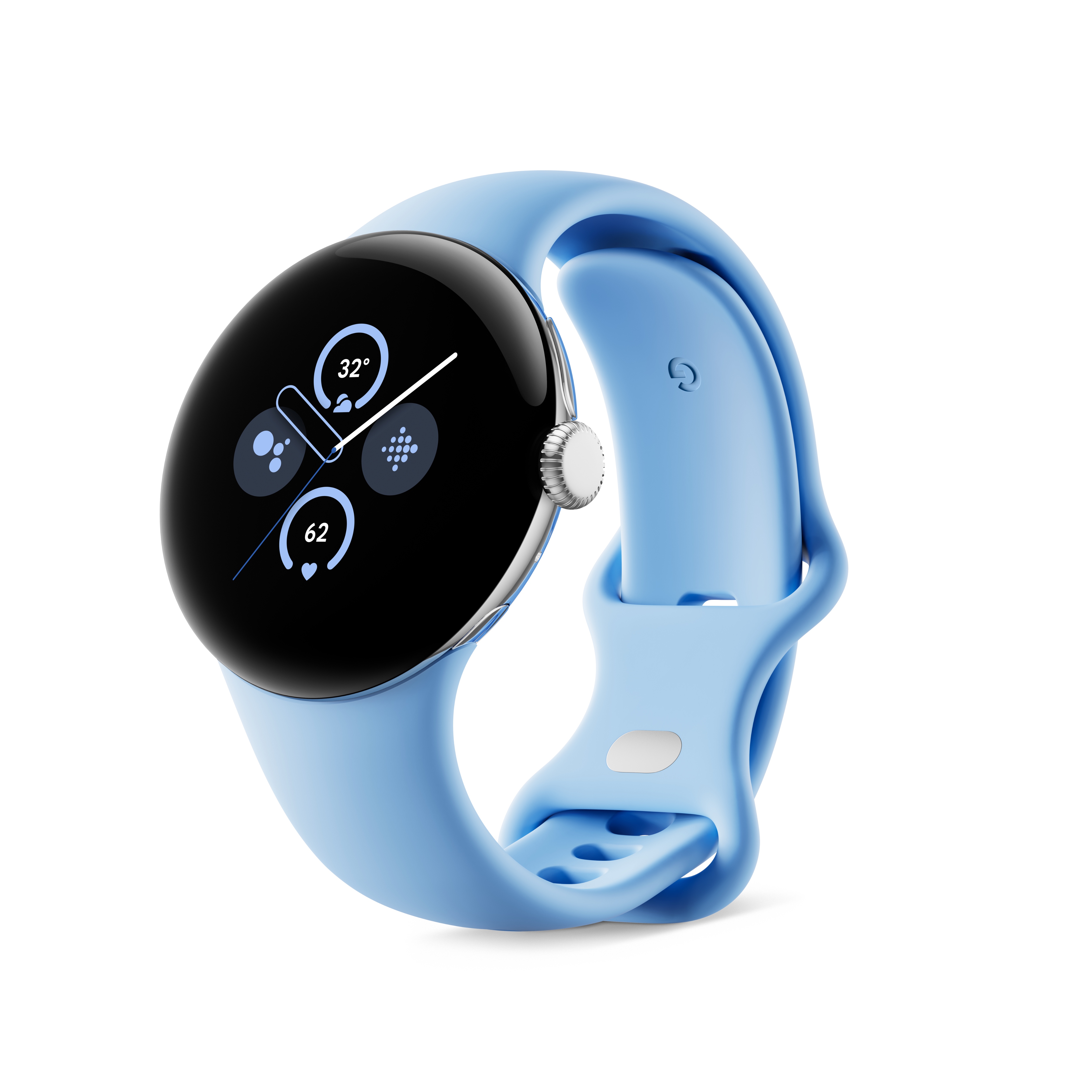 The new Pixel Watch 2 is better than ever, thanks to the powerful new chipset, larger battery, and upgraded sensors that give it more accurate and comprehensive fitness and health tracking capabilities. Plus, it still features the gorgeous design from the first model.