The Google era of Fitbit is in full swing. In the last couple months, we've seen a Fitbit app redesign and the launch of a Fitbit Charge 6 packed full of Google software. With the Fitbit Charge 7, however, Google integration alone won't cut it. 
Sunday Runday
In his weekly column, our Senior Editor of Wearables and Fitness Michael Hicks discusses the world of smartwatches, apps, and fitness tech related to running and health, in his quest to get faster and more fit (and help you do the same).
I reviewed the Fitbit Charge 6 this week, calling it an identical twin of the Charge 5 on the surface. Despite having the same size, weight, display, and sensors, it did add extra processing power to run Google apps, a new Google algorithm that better registers your heart rate, and new sports modes — all without cutting into the one-week battery life.
Fitbit could take this stay-the-course approach because the Charge 5 was already solid, people don't expect huge upgrades from fitness trackers year-over-year, and Google Maps on your wrist is a compelling enough tool to attract interest.
Plus, given the odd report that the Charge 6 arrived at the FCC in 2022 with an unchanged design and then took an extra year to ship, I can't help but wonder if there were circumstances behind the scenes that made it difficult to make substantial changes, aside from the Google tech.
By the time the Charge 7 ships, though, Fitbit had better not take the Apple Watch approach of assuming its design has peaked and that it can coast on name recognition. There's plenty of room for improvement. And while Fitbit might have a reputation for being a "casual" fitness brand, there are a few key upgrades it can make that both couch-to 5K and serious runners would appreciate. 
Here's my list, from the most obvious fixes to the nice-to-have ones.
A (carefully) improved display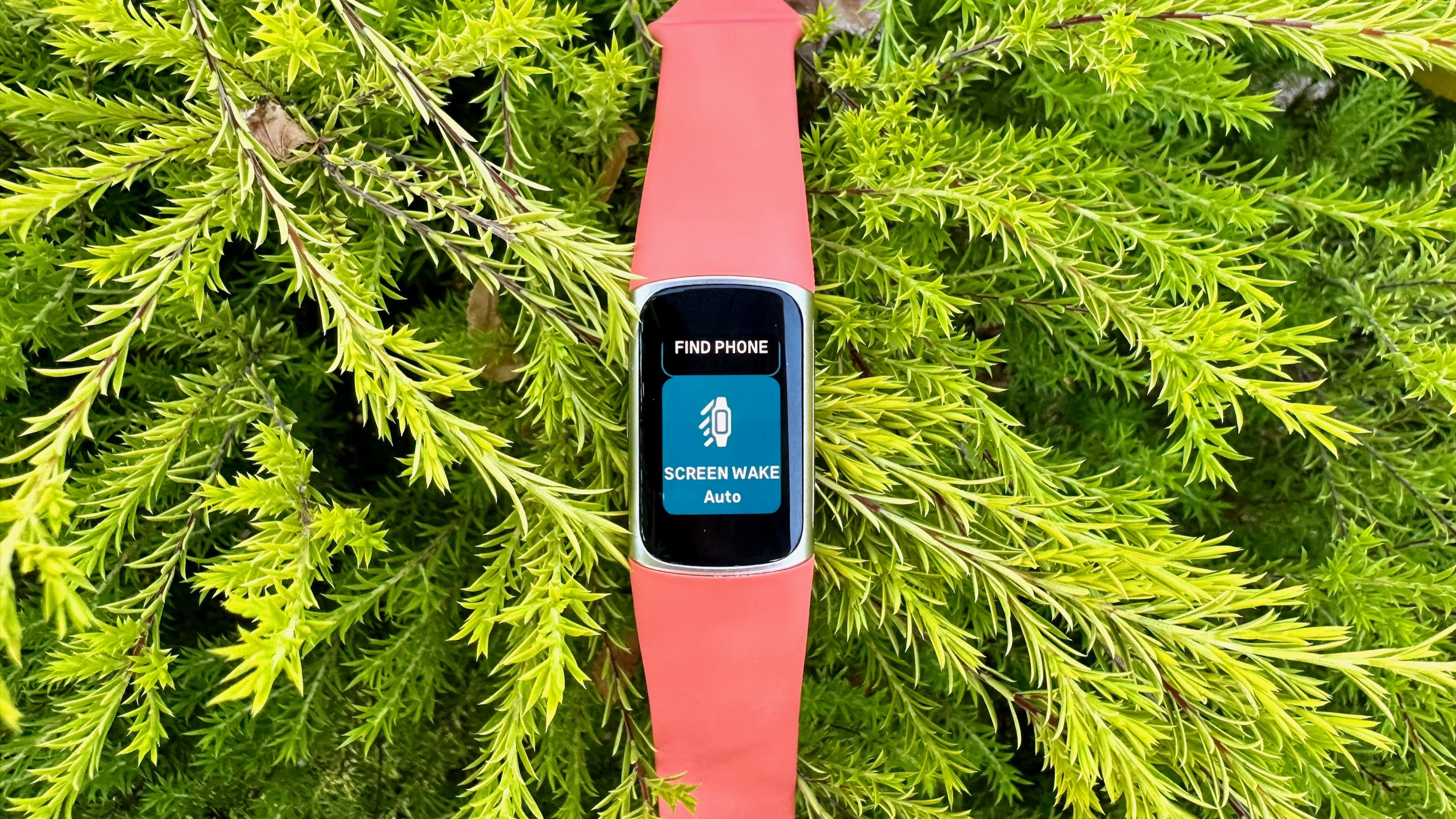 Fitbit gave the Charge 6 (and 5) a 1.04-inch postage stamp of an AMOLED display that can display one widget, sport, or notification at a time. For anything more complicated, like YouTube Music controls, it splits data across multiple screens, makes you tap to switch between stats during a run, or just prompts the user to go on their phone. 
Plus, the Charge 6 has fairly hefty bezels that waste a lot of space, and a mere 450 nits of brightness that's less than half what you get on the latest Sense or Versa. 
Looking at the new 1.62-inch, 600-nit Xiaomi Smart Band 8 display, it hits that size because it has ultra-thin bezels, something Fitbit could stand to emulate. By my unscientific ruler measurement of the Charge 6, the Fitbit Charge 7 could probably squeeze out another 0.2 diagonal inches merely by cutting out the thick bezel sandwich, if it doesn't simply get larger.
For fitness tracker fans, smaller and lighter is usually better, and you could look at the Smart Band 8 and see something that's just too big on your wrist; it becomes more of a cheap smartwatch alternative than a proper "band" that you strap on and forget about. 
Fitbit needs to strike the right balance to keep the Charge 7 close to the current 30g/ 1.1oz target but give it a large enough display to give the Fitbit UI just a little more wiggle room. And a few extra nits for better outdoor readability certainly wouldn't hurt!
Better Daily Readiness recommendations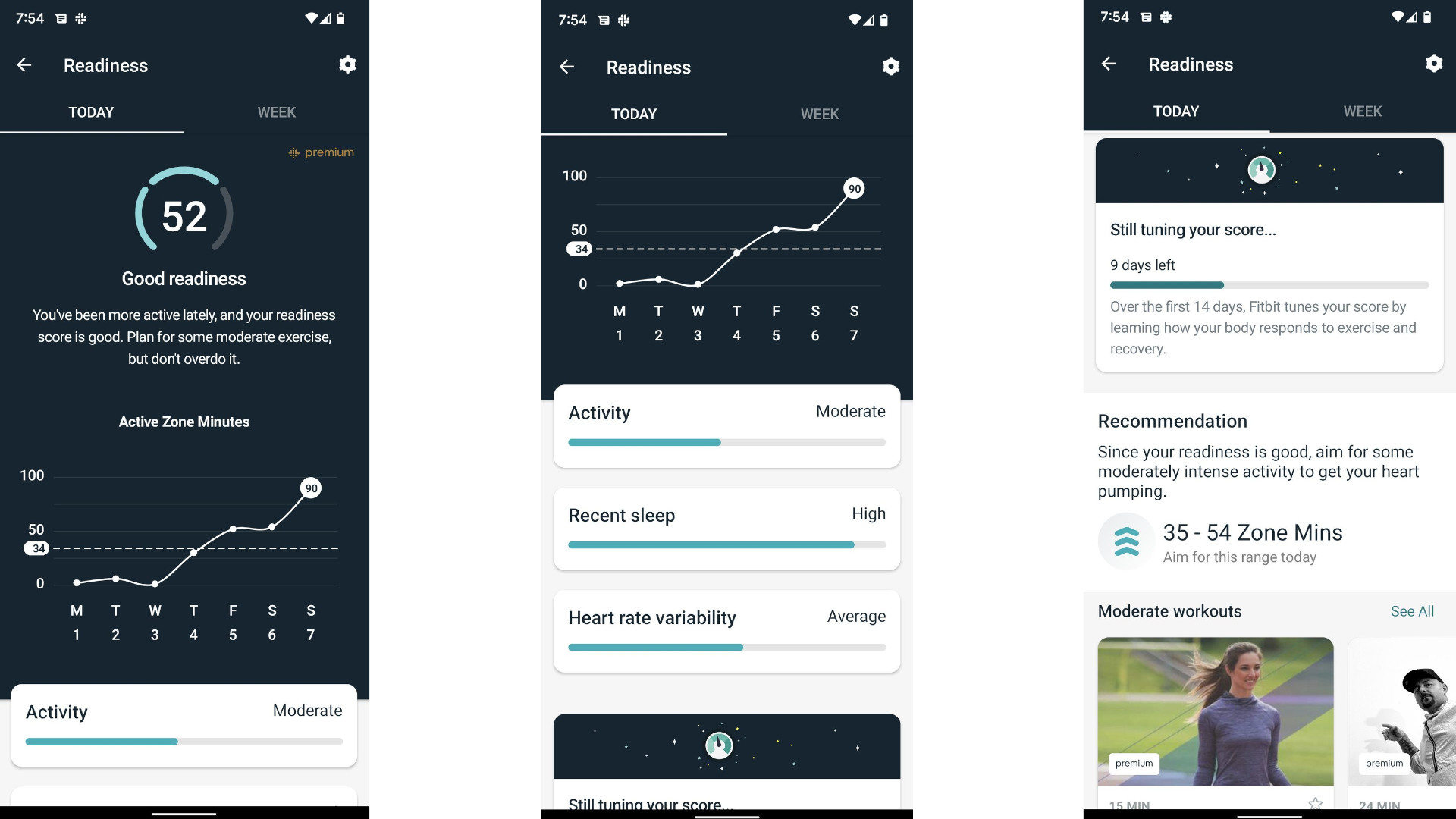 Fitbit's Daily Readiness Score and its workouts go hand-in-hand. It uses your recent sleep, activity/recovery time, and heart rate variability to decide how much energy you have for workouts that day. Then it points you to audio or video workouts that match the amount of Active Zone Minutes it recommends. 
Let's say you're a runner, and you have a target of 90 Active Zone Minutes. Fitbit currently has 17 "outdoor run" guided workouts it can point you to, from casual "Jog it out" runs that take 20 minutes or less to longer interval runs or sprint workouts (up to 45 minutes). They should help motivate newer runners who need coaching on where to start.
In my case, I just want to turn on a music playlist and get into the zone myself, with a target distance or pace in mind. So, for my 90-minute activity target, should I run in a Cardio or Peak heart rate zone (which gives 2X Active Zone Minutes) for 45 minutes or try to stick to a slower Fat Burn zone (1X AZMs) and end with a walk?
The AZM system incentivizes running hard every time to get more minutes, rather than aiming for balance. But I know from running with my Garmin Forerunner 965 that the best way to improve my VO2 Max is a balanced regimen between fat burn, cardio, and peak zones across activities. Fitbit gives me a Cardio Fitness score (its VO2 Max equivalent) but little guidance on how to improve it. 
I'm not saying a $160 tracker should be as robust as a $600 smartwatch, but we pay for Fitbit Premium to give us data in the app. We're mostly paying for the health reports and guided programs, but I think Daily Readiness could use a usefulness tune-up. 
If a Fitbit/Google algorithm could (1) recognize the user's most commonly used sports modes (like "Run," "Bike," or "Walk") and the usual pace you need to hit specific heart rate zones, (2) suggest a Run activity at a specific pace to hit your AZM goal based on that data, and (3) cue up a workout with that target goal on your Charge 7 in the Exercises view, that would be something worth paying for. 
Elevation tracking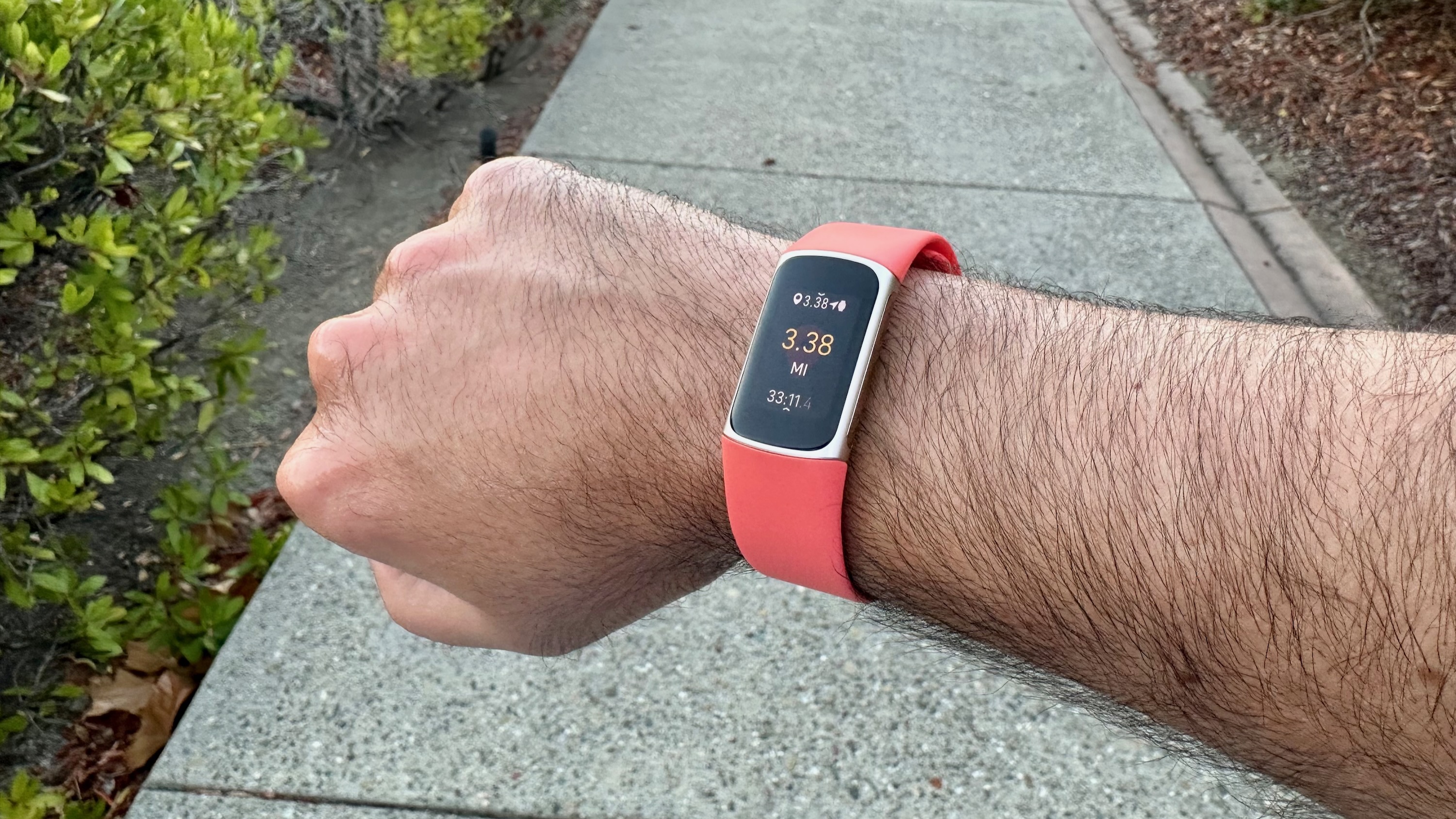 The Charge 6 has no altimeter to judge elevation gain, something GPS alone can't track accurately. As my review explained, the tracker "can't interpret that my heart rate was elevated and pace slower because I was climbing up steep hills," so when I finish a hilly run, it assumes that my running fitness is much worse than it is.
To be fair to Fitbit, plenty of cheap fitness trackers and watches don't have an altimeter. But if Fitbit didn't want me to complain about this, it shouldn't have gotten runners' hopes up by adding the altimeter to the Charge 4 (which also had built-in GPS) before cutting it from the next two trackers.
I have to assume removing the altimeter let Fitbit afford to add other "more important" upgrades like the color display. But Fitbit's post-activity data is incomplete without elevation data unless you live somewhere flat or only work out indoors. For runners and cyclists, it's kind of a deal-breaker. 
Any safety features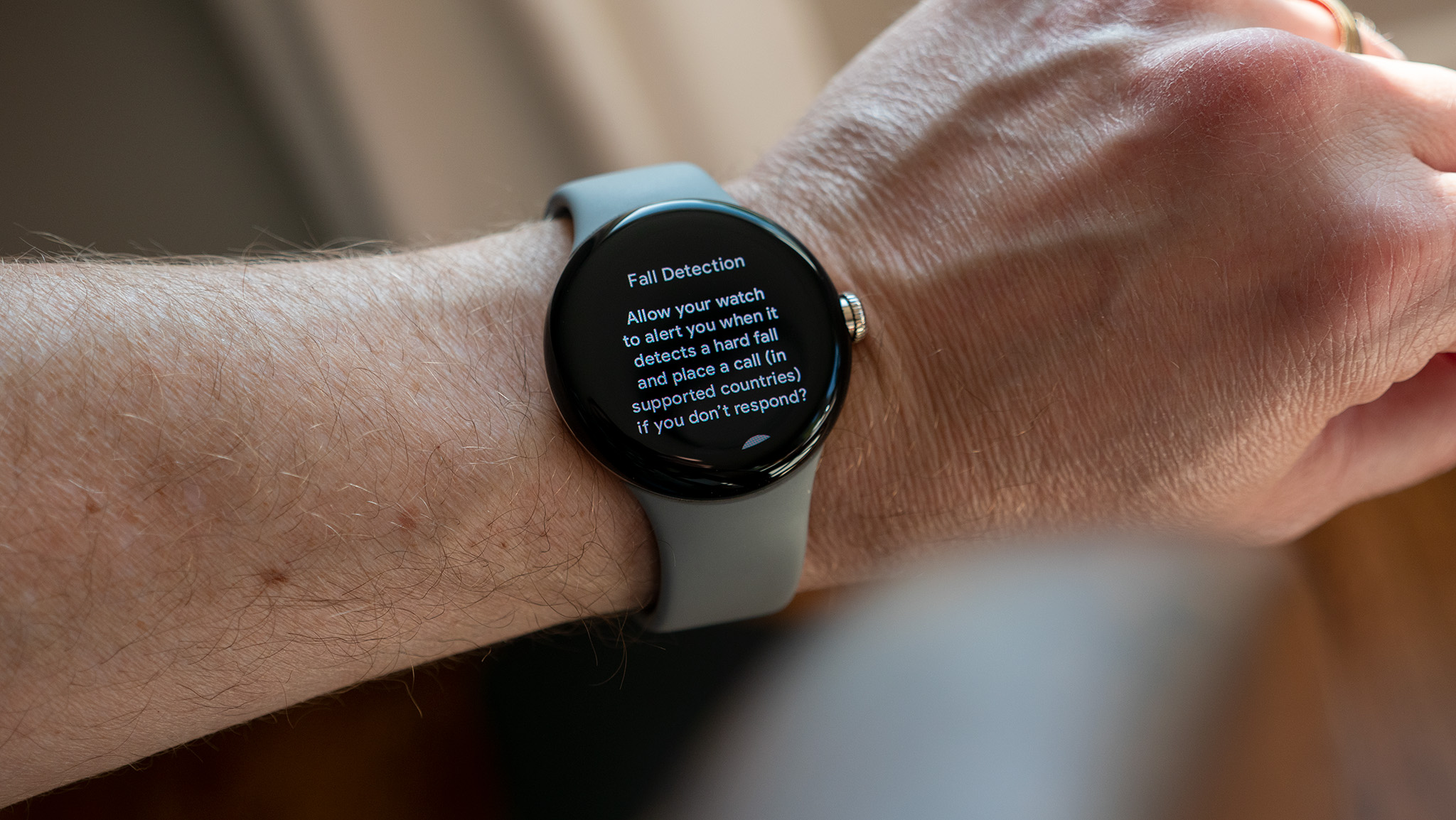 Fitbit fans had to be perturbed when the Pixel Watch 2 got SOS, crash detection, fall detection, emergency sharing of your real-time location, a Safety Check feature that kicks in after a certain period of time, and the option to display medical information on your device — while none of the best Fitbits offer any safety tools whatsoever. 
Some of these tricks are better suited for a larger Sense or Versa watch, so the Fitbit Charge 7 may not get every safety trick under the sun. But fall detection via the accelerometer, an option to transmit your real-time location with the built-in GPS to loved ones during late-night runs (or races), and a shortcut to trigger an SOS by pressing the haptic button multiple times in a row would all be welcome additions. 
Perhaps you need a Wear OS-level processor and RAM to deliver these kinds of smarts, something that a Fitbit device that prioritizes battery life can't deliver. But I still hope Google can find a way to implement vital safety tricks for Fitbit users — even if it needs to use data processing on a connected phone to pull it off. 
New sensors and a mic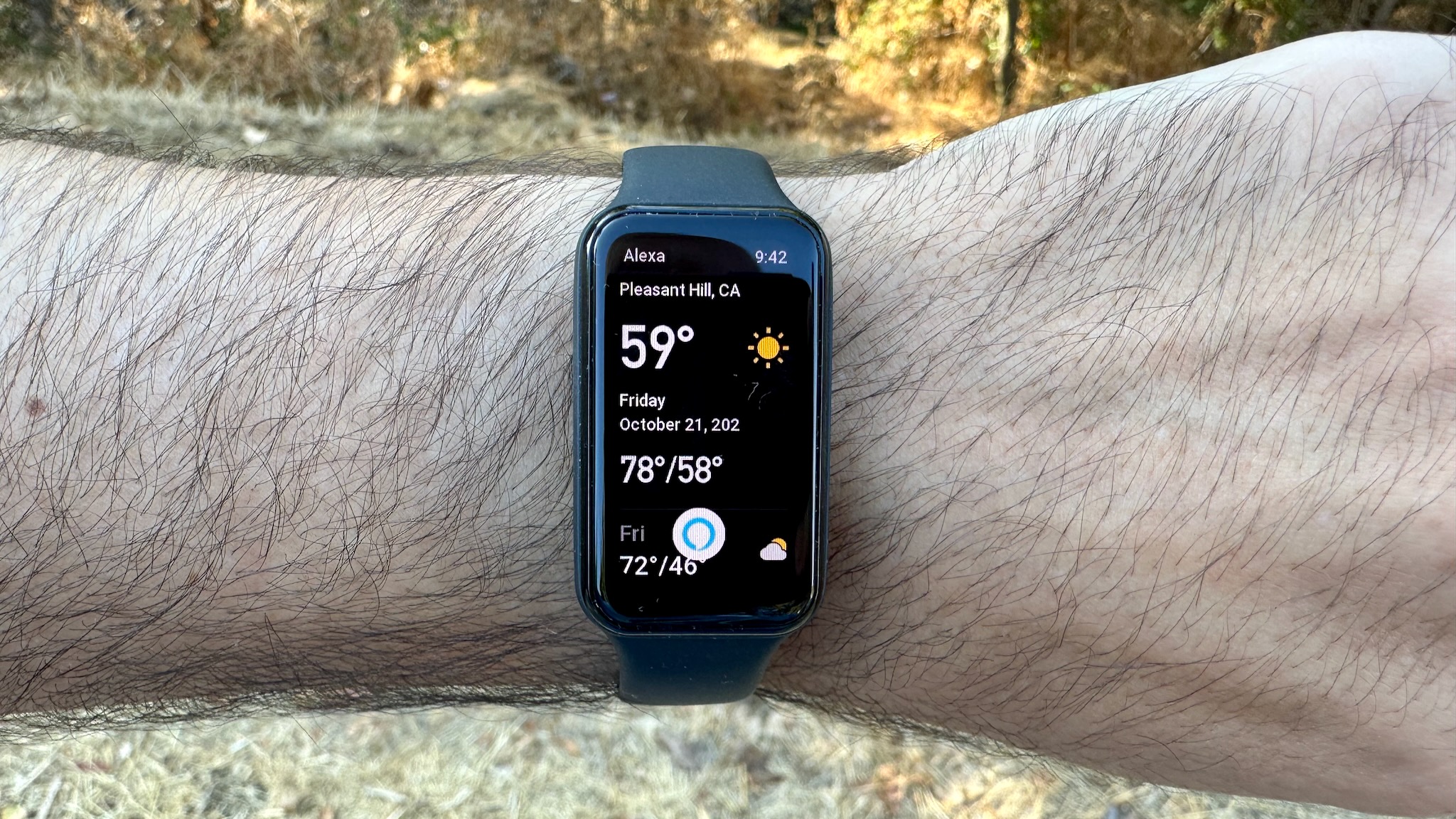 We've transitioned from must-haves to nice-to-haves. The Charge 6 has a pretty excellent selection of health sensors compared to most fitness trackers that only offer heart rate and blood oxygen, making it a fantastic choice for comfortable and robust sleep tracking. 
Still, we can hope the Fitbit Charge 7 brings something new. The obvious candidate would be the cEDA sensor for tracking stress data in the background, as the Sense 2 does. The current EDA sensor makes you sit still for three minutes to take a reading, which isn't user-friendly and will probably make you more stressed than anything else. 
Beyond that, Wareable reported a Fitbit patent for a revamped skin temperature sensor that does a better job of filtering out ambient temperature changes when calculating your body temp data. The patent diagram shows a full watch, but we can hope the tech will come to the Charge 7, too. 
The next natural step would be blood pressure readings, something Samsung has offered for years and Apple is working on for next year. But I don't know if Fitbit has any plans in this area or if the sensor involved would be too large for a fitness band.
I wonder if the Charge 7's next trick could be to include a microphone, something a few trackers like the Amazfit Band 7 have. Like the Versa 4 and Sense 2, the Charge 7 could use Siri or Alexa commands this way, even if it can't fit a speaker for responses or phone calls. Aside from shortcuts like pulling up a specific sport or pausing a workout, a mic could enable snoring and sleep apnea detection for a more accurate Sleep score. 
---
I have plenty of other, minor requests for the Fitbit Charge 7:
Offer music playback controls for any app, not just YouTube Music.
Use Google Maps data and phone connectivity to nearby wi-fi networks to offer more accurate GPS tracking (something Apple reportedly does).
The option to select any Fitbit watch band in the cart.
More custom shortcuts using the haptic button, besides the Google Wallet double-tap.
A newer Gorilla Glass standard for better scratch protection.
However, I know that my priorities differ from what other Fitbit users care about. If you prefer a fitness tracker over a smartwatch or own the Fitbit Charge 5 or 6, I'm really curious what you would like to see in the Fitbit Charge 7. 
In the end, the Charge 6 is still the best fitness tracker that I'd recommend over the competition, so this Fitbit Charge 7 wishlist hopefully doesn't make everything sound too doom and gloom. We probably won't see a new Charge until 2025, either. I just don't want the Fitbit brand to stagnate in the meantime; it'll really depend on where the Versa 5 and Sense 3 go next year.