Android 14 is here in all of its glory, and it brings some really fun features. Everybody loves emojis, and Google is on to that. The latest platform update brings customizable emoji wallpapers to our hands, complete with adjustable sizes, colors, patterns, and of course, custom emoji selections.
If you've upgraded your phone to Android 14, you, too, can make your own bespoke emoji wallpaper. Here's how you can create emoji wallpapers on Android.
How to create emoji wallpapers on Android
1. Press and hold your home screen.
2. Tap Wallpaper & style.
3. Tap More wallpapers.
4. Tap Emoji Workshop.
5. Tap anywhere in the text box to choose your emoji or emojis.
6. Next, tap Patterns to choose the pattern and size of emojis.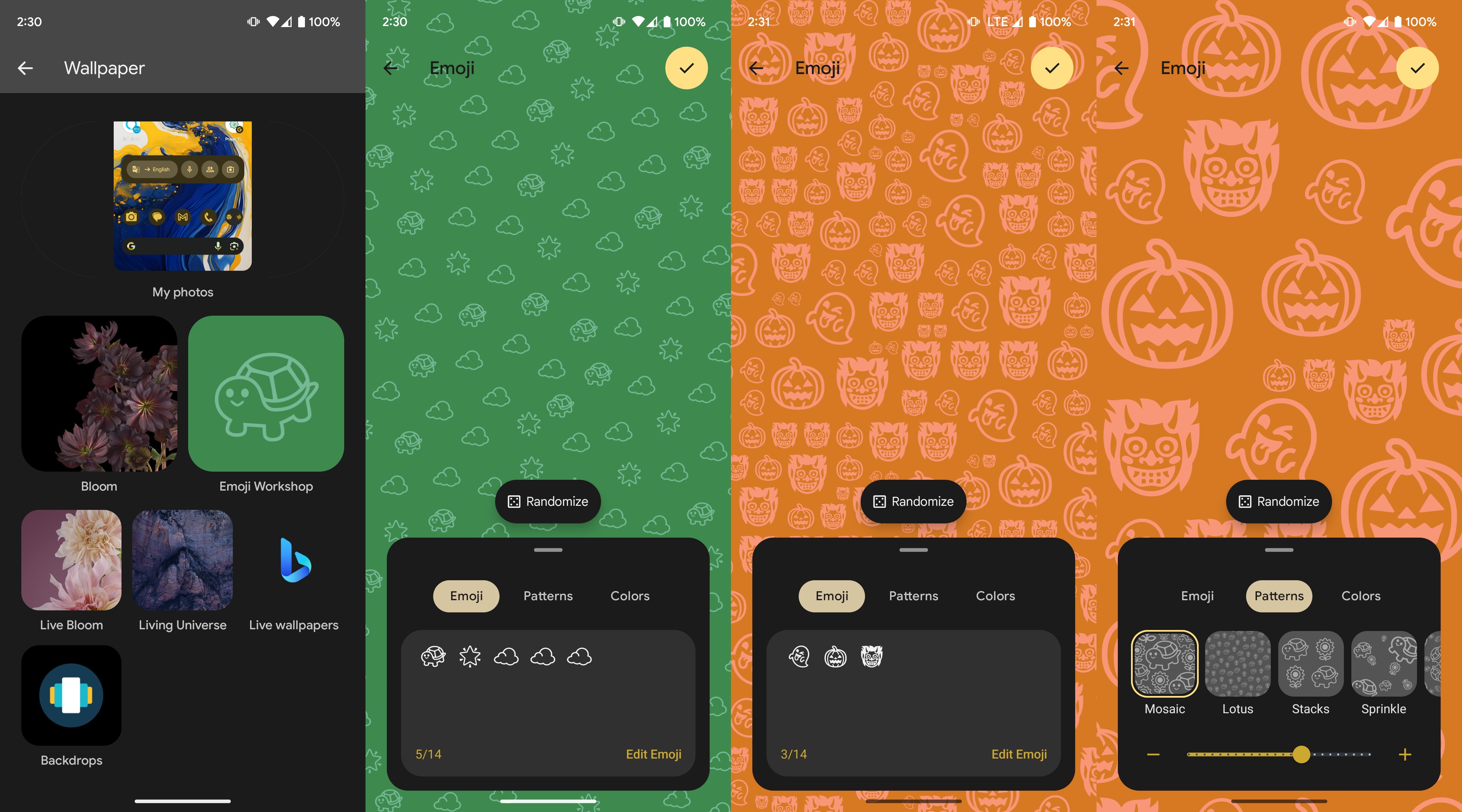 7. Lastly, select the Colors tab and choose your color.
8. Tap the tick icon in the upper-right corner.
9. Tap Set Wallpaper in the upper-right corner.
10. Choose whether you want to set the wallpaper on your Home screen or Home and lock screens.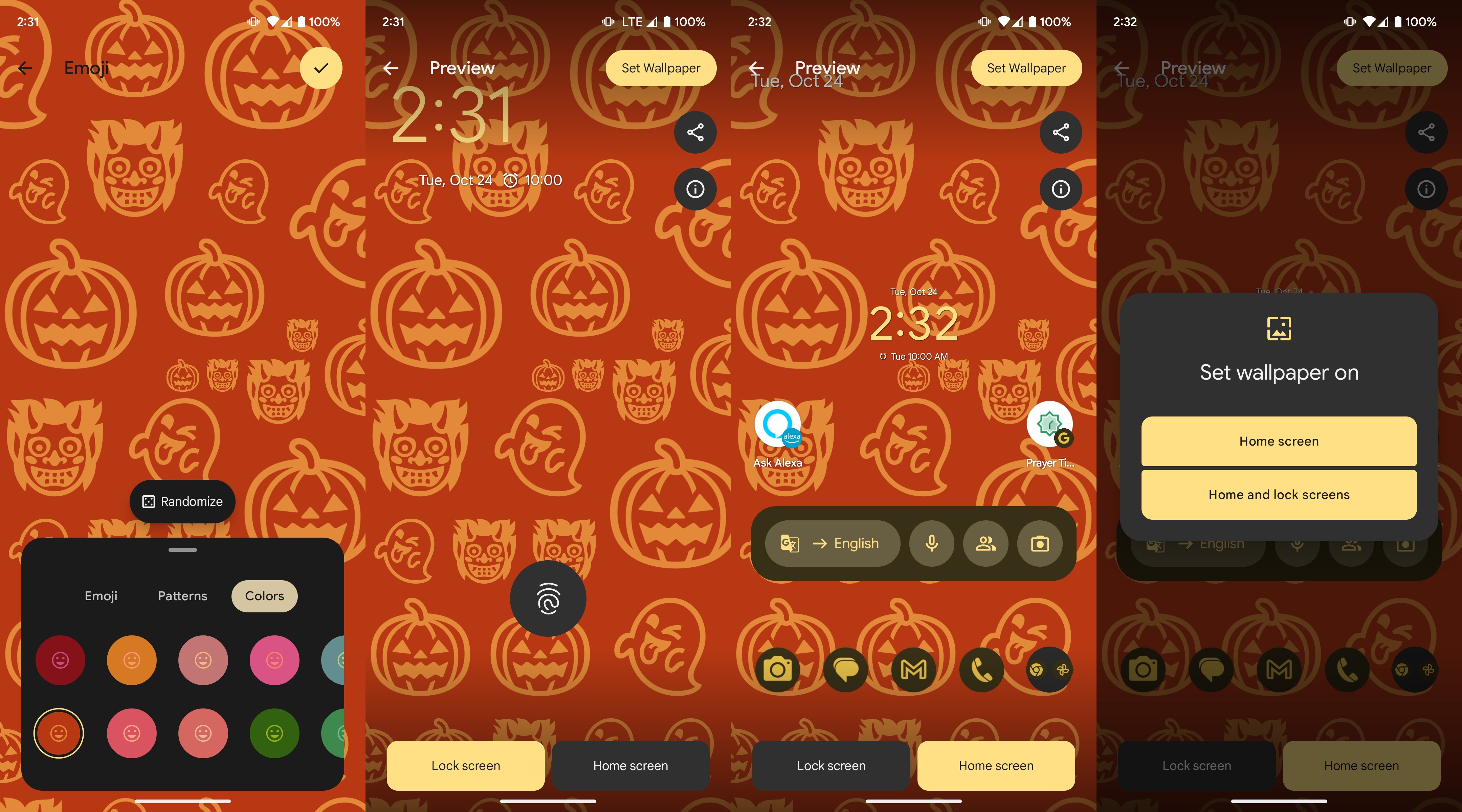 More on custom emoji wallpapers
That's all it takes to make your own custom emoji wallpaper on Android 14. Once you've set it, you can interact with the emojis on your home screen by tapping them. Keep an eye on the figures when you charge your device because the emojis also react to that action. They flip into lightning bolt emojis and back to their normal selves, which is fun to watch.
Play around with the different emoji combinations, sizes, patterns, and colors. Your home screen icons adapt to the color scheme automatically, making everything look neat and in sync. If you love your creation, you can even share it from the Emoji Workshop tab under your phone's Wallpaper & style settings. The wallpaper is shared as an image, so your friends and family who don't have Android 14 yet can also enjoy it.
Not on Android 14 yet? Or worse, is your current device never going to get the new Android update? Now might be the right time to upgrade your device. If you want to be first in line for all the latest and greatest Android updates, you need a Google Pixel in your life. We highly recommend the Pixel 8 Pro as it is Google's best phone to date and is guaranteed to get seven years of software updates, making it one of the best Android phones that exist right now.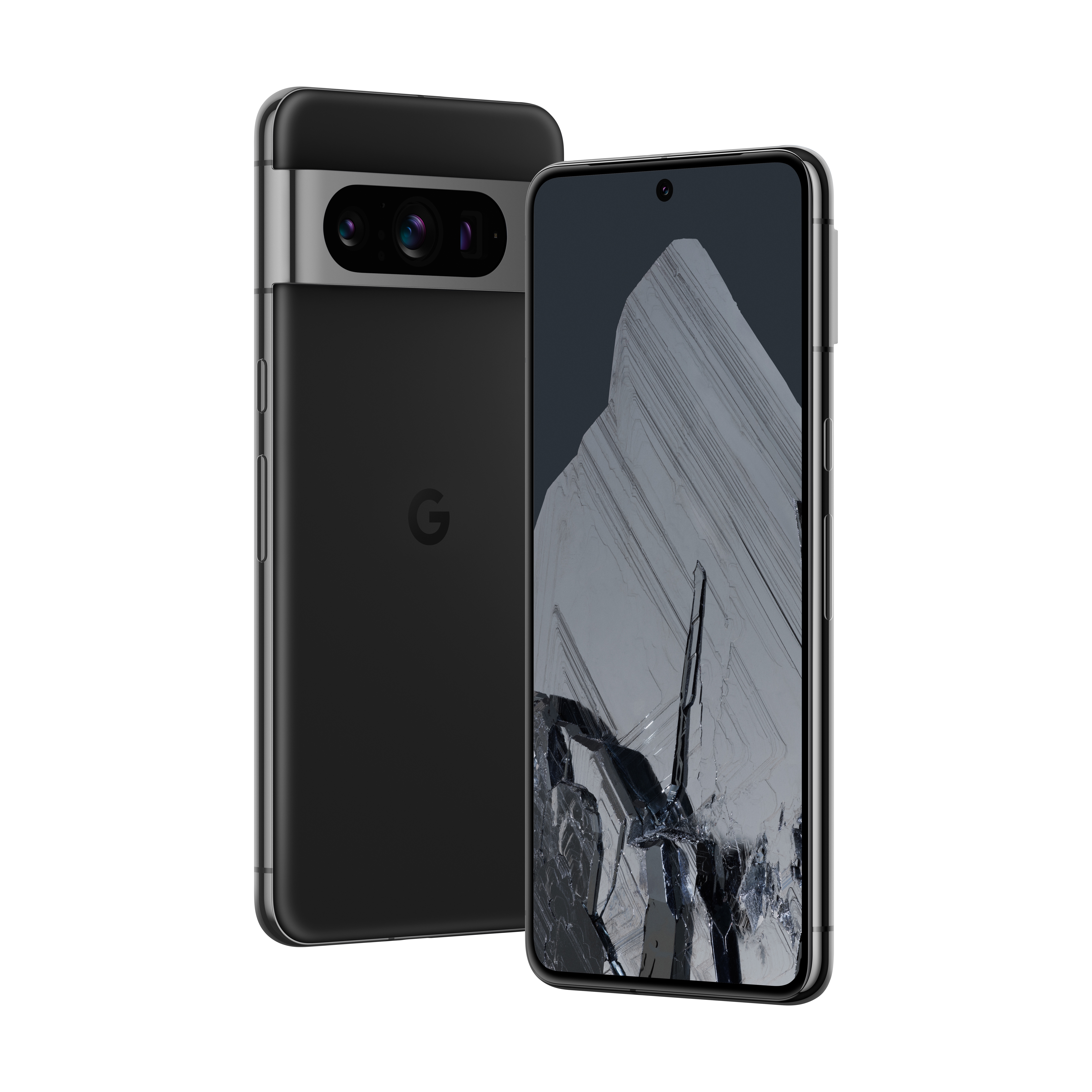 Purely Android, in the best sense
Be first in line to get the latest Android updates, get guaranteed software support for seven more years, and enjoy access to Android 14 out of the box with the Google Pixel 8 Pro.