At this point, headphone jacks are basically a relic of the past, and since all phones have Bluetooth, it will be easy to connect yours wirelessly to a pair of headphones or earbuds — no cables required. If you're new to Bluetooth or new to Bluetooth on an Android phone, there are a couple of ways to get things set up.
If you've got a new pair of Bluetooth headphones or earbuds and want to know how to pair them with ease, these are the steps you need to take.
How to turn on Bluetooth on your phone
To kick things off, you need to be sure your phone's Bluetooth connection is turned on. By default, even when you first unbox and set up a phone, Bluetooth will be on, and it stays on until you manually turn it off. It's easy to figure out, and there's a shortcut to get there.
1. Swipe down from the top of your screen to see your notification panel, where you should see your Quick Settings.
2. If it's not illuminated, tap the Bluetooth icon to turn it on.
3. You can also turn off your phone's Bluetooth at any time using this same method, and you're free to turn it on and off as much as you'd like.
Pair your phone with your Bluetooth headphones or earbuds
With Bluetooth now enabled on your phone, it's time to pair your headphones or earbuds, which you can do with a few simple steps.
1. Open the Settings app on your phone. One shortcut is to swipe down the notification panel and tap and hold on the Bluetooth icon to go directly to Bluetooth settings.
2. Once there, tap Connected devices.
3. Make sure to put your headphones or earbuds in pairing mode first.
4. Tap Pair new device and select your device from the list.
5. Tap the checkbox to allow access to your contacts and call history.
6. Tap Pair to finalize.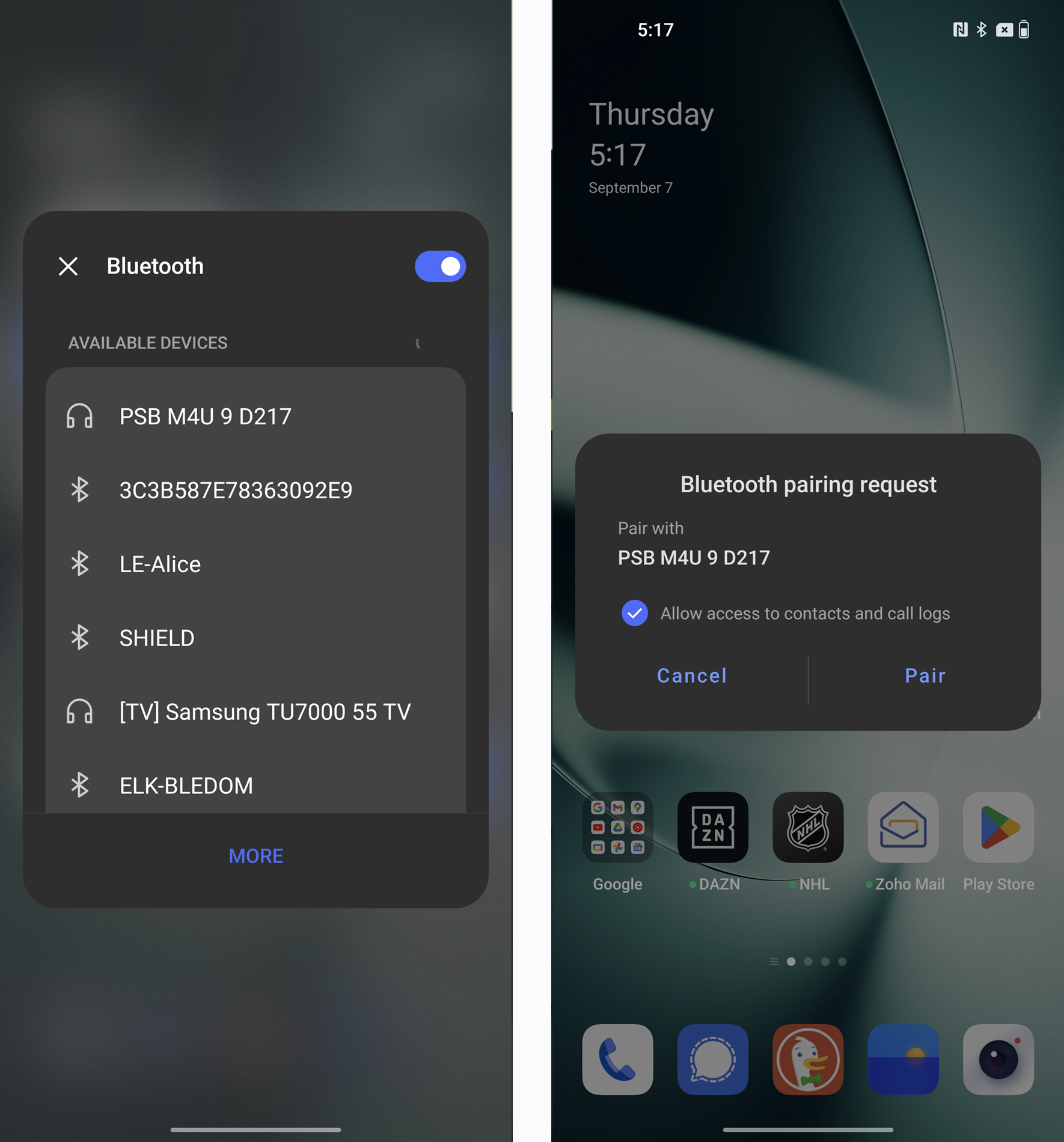 That's it. You should hear confirmation through your headphones/earbuds that they've paired with your Android phone via Bluetooth. You should also see a visual confirmation on your phone by seeing it as a connected device in your Bluetooth settings. Once you start playing audio or video from your phone, it will play through the headphones instead of your phone's speakers.
When you're done using your Bluetooth headphones, turning them off will disconnect them from your phone. Turn them back on, and they'll automatically reconnect. It's just super convenient once that initial pairing process is complete.
What about Google Fast Pair?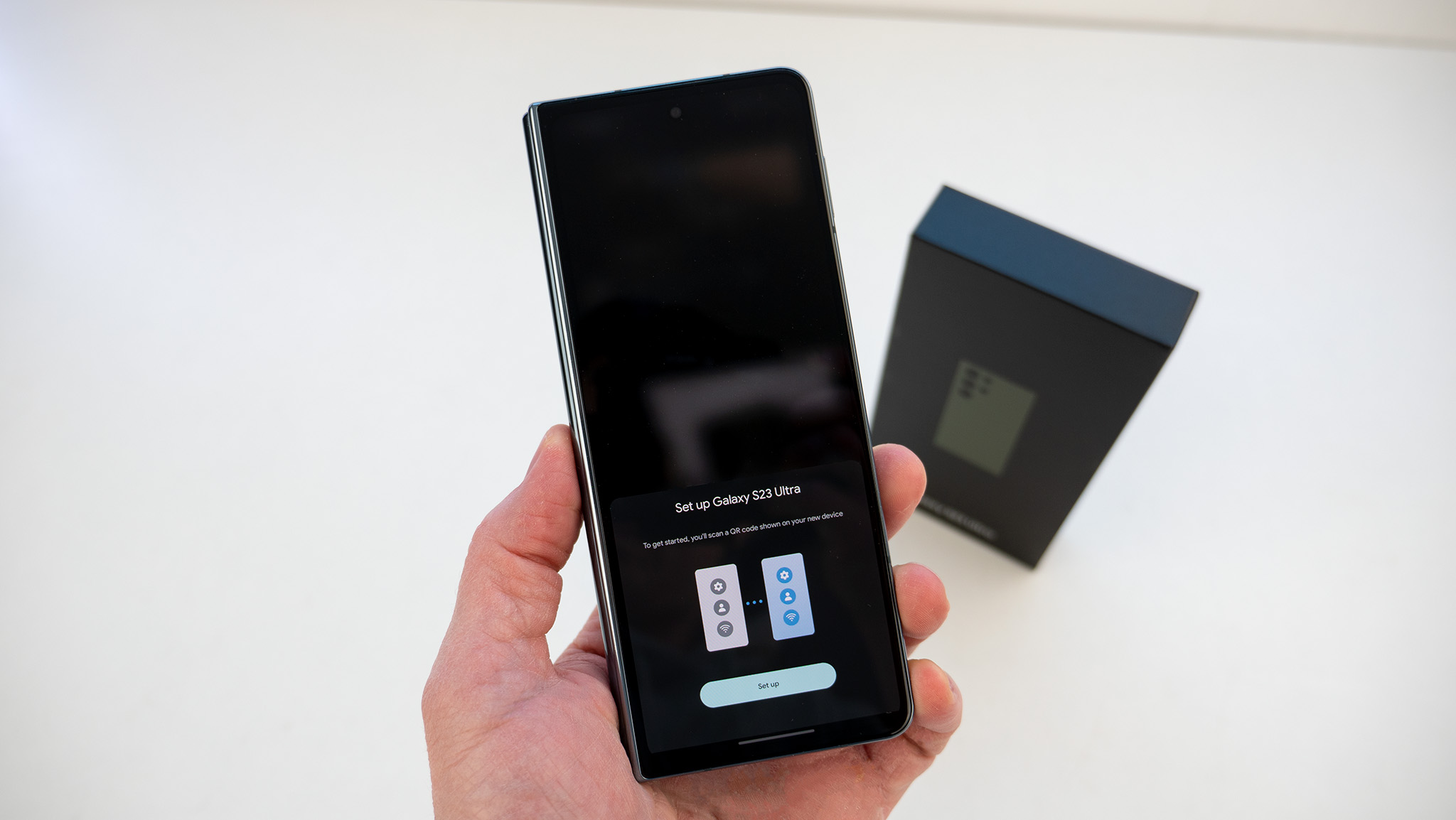 More Bluetooth headphones and earbuds support Google Fast Pair now, which automates the pairing process by cutting out the various menus — essentially emulating the way AirPods connect with iOS devices. Fast Pair uses a combination of Bluetooth LE (Low Energy) and Android's location services to detect nearby devices. A pop-up window will appear on your phone, asking you to confirm the pairing.
The feature also enables Find My support to track the headphones or earbuds, as well as sync with your Google account. That way, when you switch devices and re-pair your headphones/earbuds to the new phone, your settings will stay intact when you sign in with that same account.
How to unpair Bluetooth headphones from your phone
Should the time come when you're ready to sell or give away your current Bluetooth headphones and move on to something else, it's a good idea to unpair the old pair from your phone if you're no longer going to use them. Here's what that process looks like.
1. Open the Settings app on your phone.
2. Tap Connected devices.
3. Tap the gear icon next to your headphones.
4. Tap Forget device.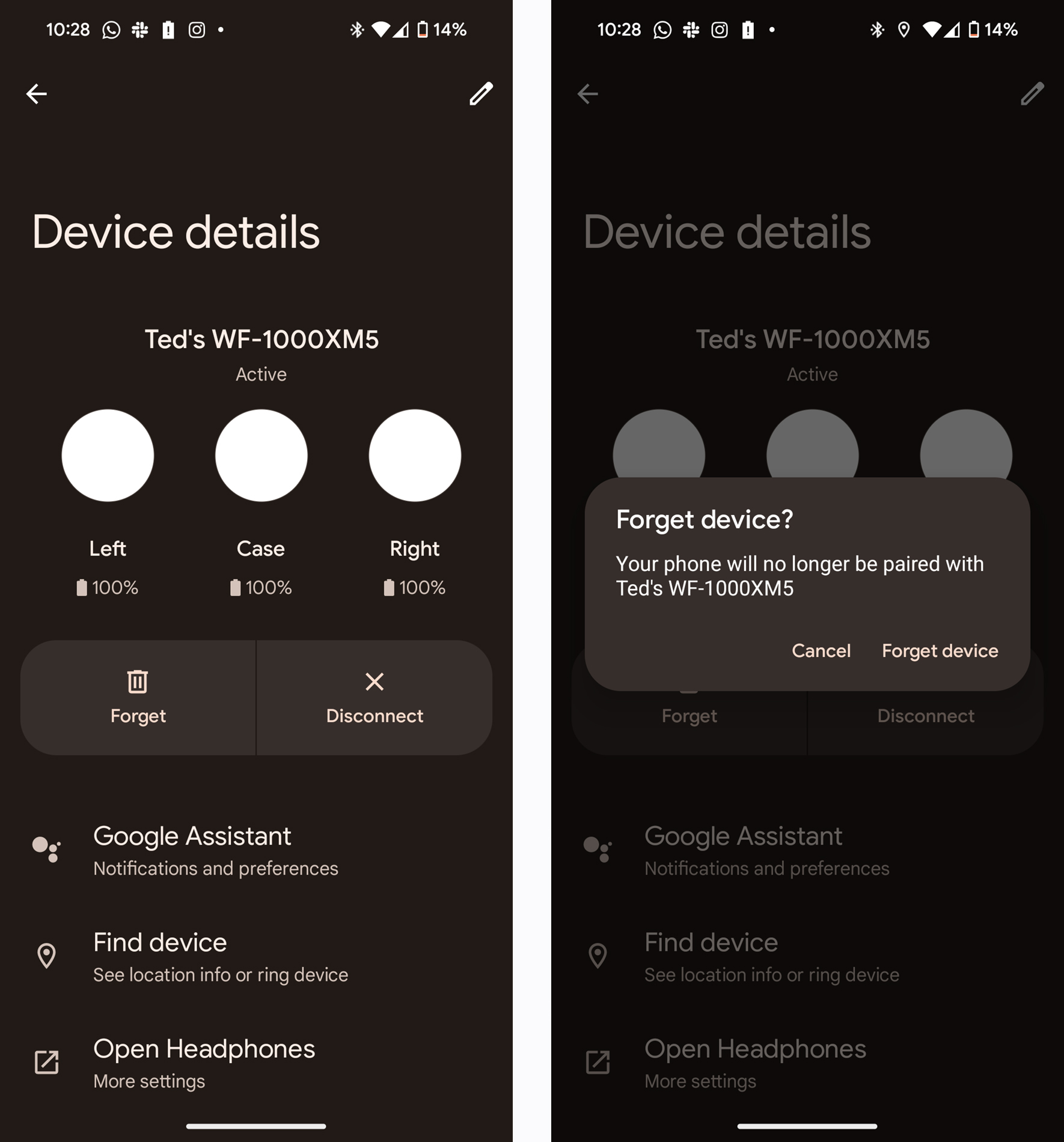 Again, you only need to do this if you're getting rid of your existing Bluetooth headphones, not when you're just turning them off. Shutting them down doesn't affect the initial pairing, only disconnecting them until you turn them on again.
Enjoy the best of Bluetooth with the right devices
You can connect Bluetooth devices, but you won't enjoy the coolest features the latest versions of it bring to the table without the right device. For starters, an excellent Android phone like the Pixel 8 Pro offers you things like the At a Glance widget, allowing you to check on the connection and battery status of your Bluetooth devices.
Next, you need a pair of wireless Bluetooth earbuds or headphones that have Google Fast Pair, such as the fantastic Jabra Elite 10. Some of these headphones take things to the next level, with Google's Find My Device built-in as well. We've tested a handful of such Bluetooth audio devices that excel at this, such as the JLab Work Buds.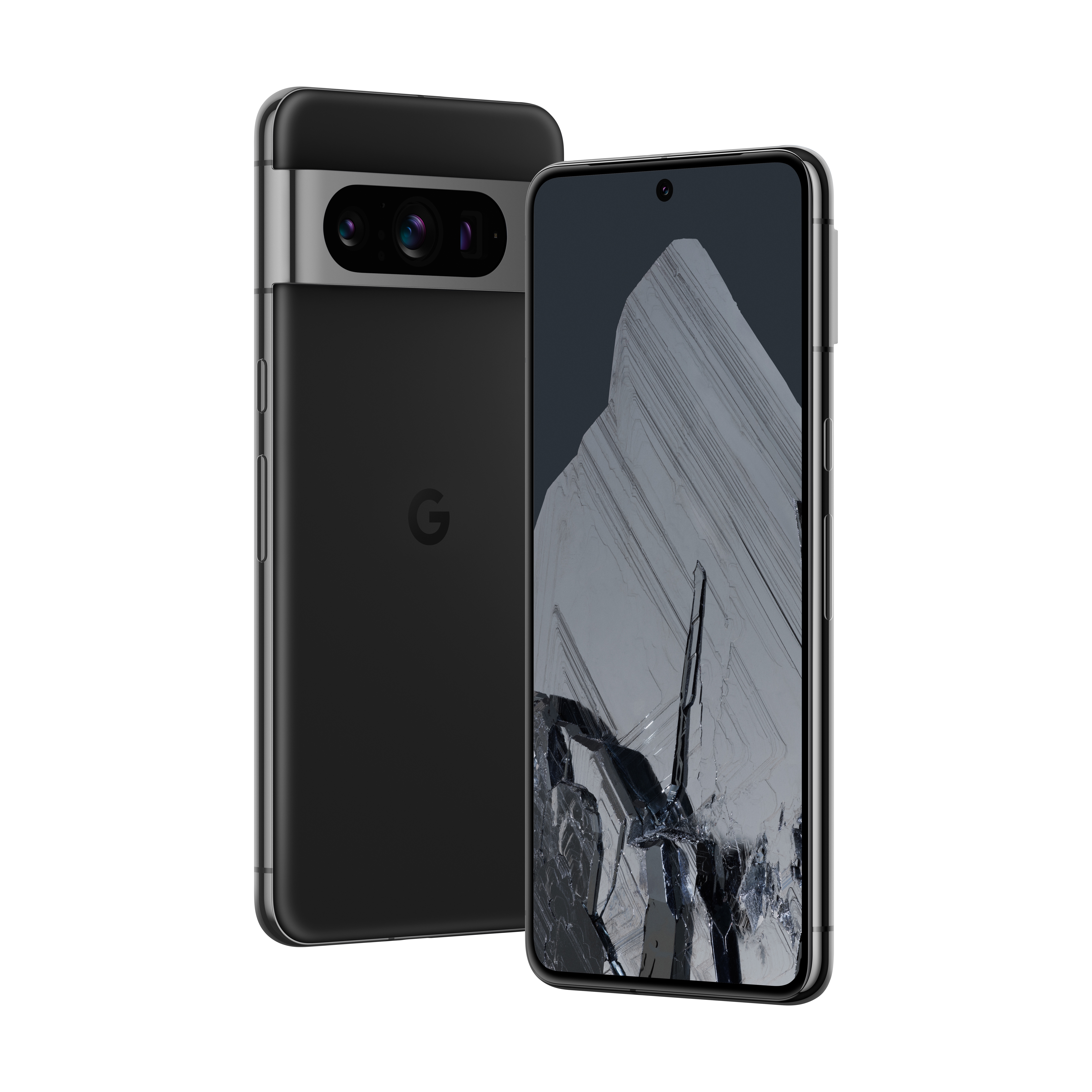 A balanced approach
The Pixel 8 Pro comes with an upgraded chipset powering new AI features and camera controls to shoot better photos and videos before and after you take the shot.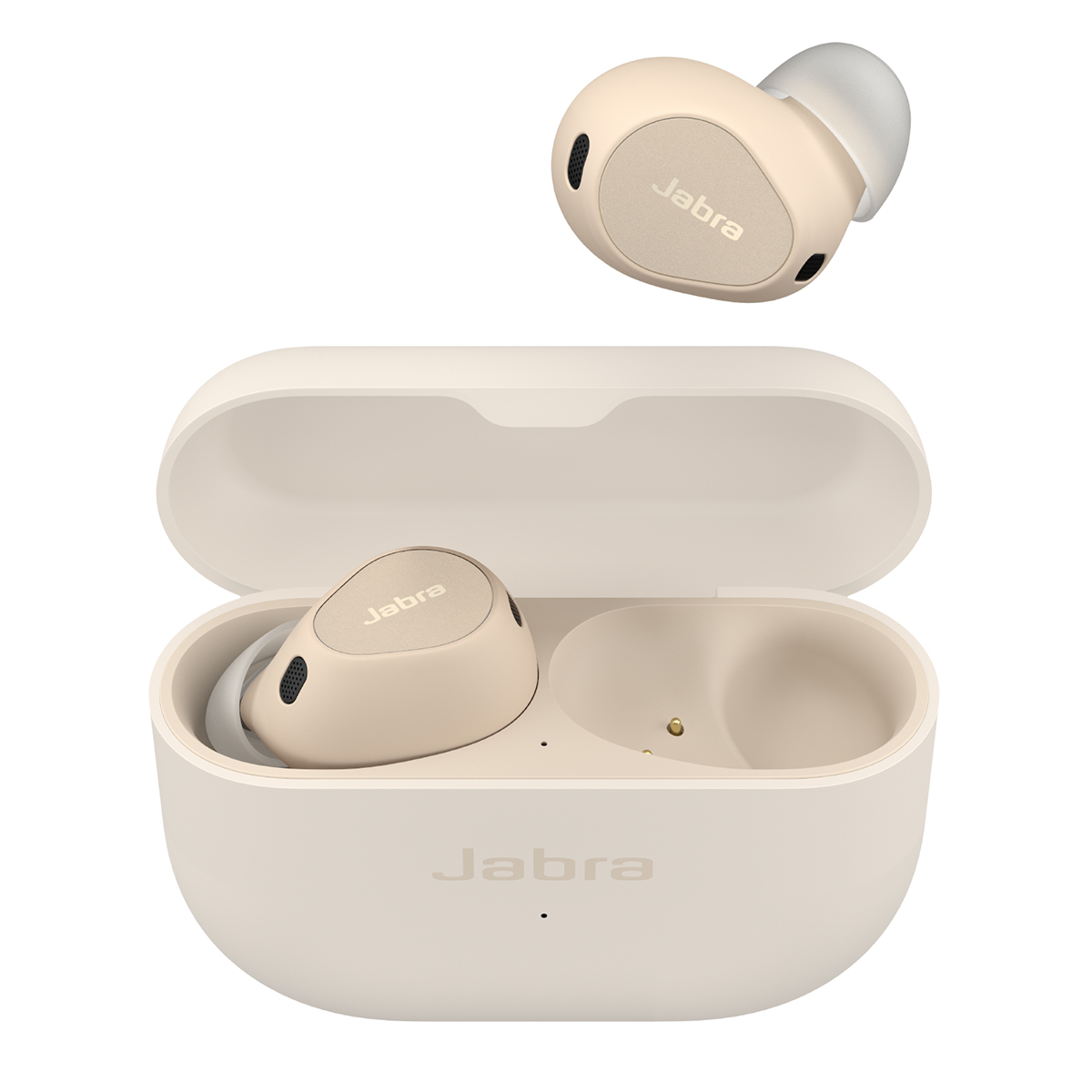 All-around performers
The Jabra Elite 10 strike the perfect balance between premium features and value for the money, thanks to great sound quality, ANC, and all-day comfort.