What a wacky and wild ride it's been for the past few years. In case you missed the news, Apple has announced that it will be adopting RCS (Rich Communication Services) "later next year." This is just the latest shift that Apple has made, whether forcefully or otherwise, in order to appease the masses.
Just this year alone, Apple introduced USB-C to the iPhone 15 lineup, due in large part to the E.U. signing its new "Common Charger" order. While it was definitely a long time coming, we still didn't expect to see USB-C arrive until the iPhone 16.
More recently, the latest iOS 17.2 beta updates suggest that Apple could be opening the floodgates to allow proper sideloading of apps. But again, this was done as more pressure came from the E.U. courtesy of the Digital Markets Act.
The DMA was passed by the E.U. in July 2022, aiming to "hold tech giants accountable for the spread of illegal content online and for potentially unfair practices." Apple, along with other companies, has since been labeled as a "gatekeeper." This means that while it "will keep all opportunities to innovate and offer new services," Apple cannot "use unfair practices" in an effort to "gain an undue advantage." 
At a glance, Apple's announcement regarding RCS support coming to the iPhone might seem like the company just listening to what the people want. But in all likelihood, this is just Apple getting in front of a potential legal battle if the E.U. were to attempt to enforce any sanctions related to the DMA.
iMessage has always been a point of contention, even after the DMA was passed. But it wasn't until recently that reports surfaced claiming that Google, along with others, was setting out to get the E.U. involved. These companies argue that "iMessage should qualify as a 'core platform service' within the EU's Digital Markets Act."
No, Nothing didn't force Apple to adopt RCS
Nothing recently announced that it has sold at least 2 million products since the company's inception back in 2020. Those are great numbers, and I'm excited to see what the future holds for Nothing and Carl Pei. But there is a bit of a concern that the recent "Nothing Chat" announcement might make it seem like Nothing "influenced" Apple to make the change.
Originally, this piece was going to be about Nothing's recent announcement that it was going to bring iMessage to the Nothing Phone (2) with Nothing Chat. This was going to be done in partnership with Sunbird, an application and service that isn't all that different from Beeper and others.
Even with all of the marketing dollars that Google threw into its #GetTheMessage campaign, it wasn't enough to push Apple over the edge. So, while I'm sure that Carl Pei and the Nothing team would like to take credit for Apple's latest announcement, it can't. And frankly, it shouldn't want to.
As an aside, Google has to be thrilled over this announcement, considering how long it's been pushing for Apple to adopt RCS. Ahead of publishing this article, we reached out for comment and received the following:
"Everyone deserves to communicate with each other in ways that are modern and secure, no matter what phone they have. That's why we have worked closely with the mobile industry to accelerate the adoption of RCS, and we're happy to see Apple take their first step today by coming on board to embrace RCS. We welcome Apple's participation in our ongoing work with GSMA to evolve RCS and make messaging more equitable and secure, and look forward to working with them to implement this on iOS in a way that works well for everyone."
Security problems were inevitable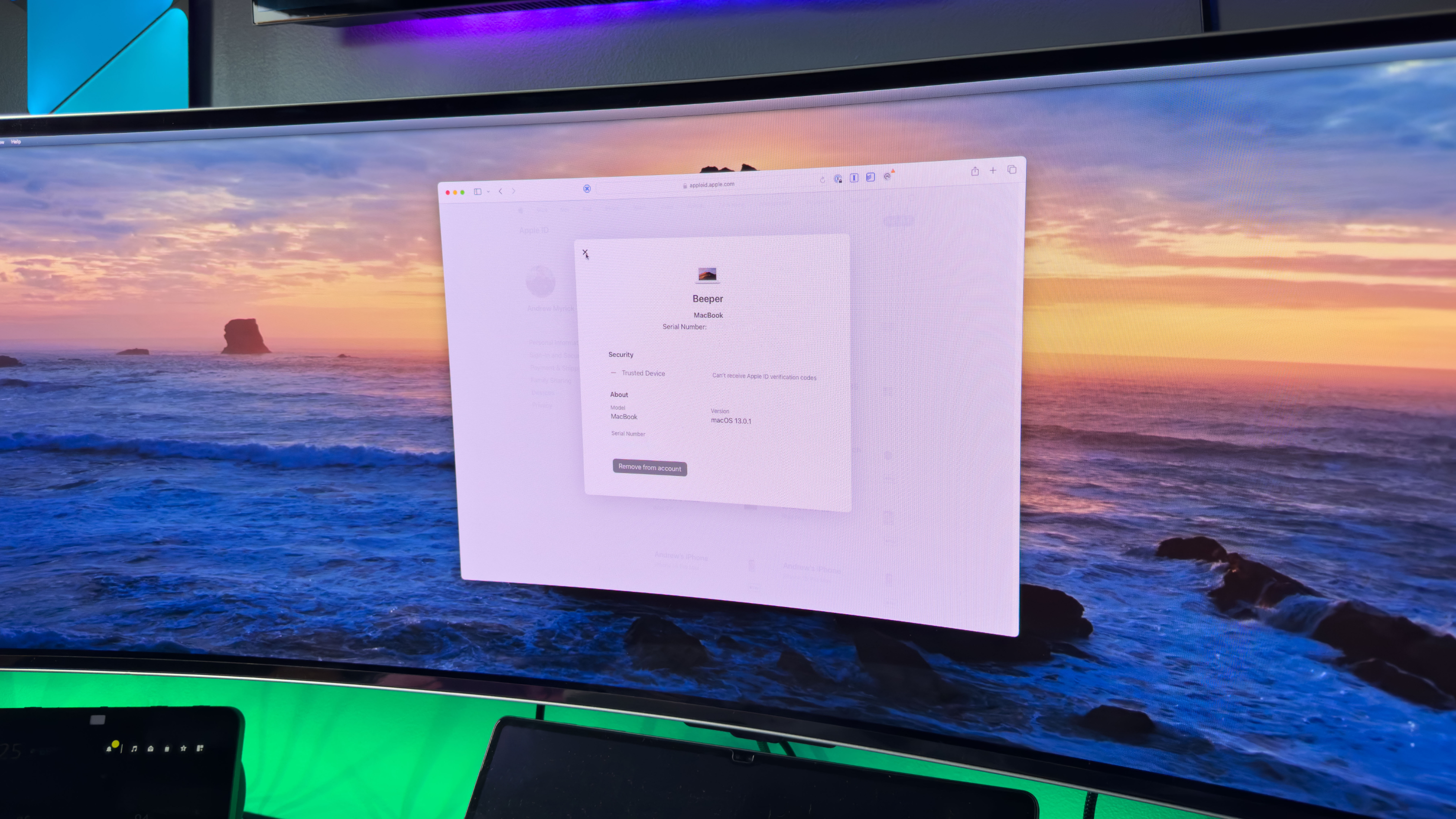 On one hand, I'd like to tip my cap to Carl Pei and the Nothing team for being the first to throw money at the problem through its partnership with Sunbird. But on the other, that just opens another black hole of problems, some of which you shouldn't even consider.
The biggest problem with these apps like Sunbird and Beeper, is one of the same reasons why Apple stood behind what iMessage offers; security. I'm not talking about just giving up an email address or having to update your password. I'm talking about tying your Apple ID (at least) and phone number (at most) to a device that you don't have access to.
Shortly after Nothing's announcement went public, a company spokesperson offered the following statement in regard to privacy and security: "Once you log in to the Chats app for the first time using either your existing Apple ID or creating a new one, your credentials are tokenized in an encrypted database and become associated with one of Sunbird's North America or Europe-based Mac Minis (depending on where you're located), creating an encrypted relay for iMessages sent through the app."
The company goes on to state that "Sunbird has its ISO27001 certification and is currently working on ISO27701." ISO 27001 is a set of guidelines created by the International Organization for Standardization (ISMS,) for how companies show "manage risk associated with information security threats." ISO 27701 is essentially just an extension of ISO 27001, but has more of a focus on "personally identifiable information."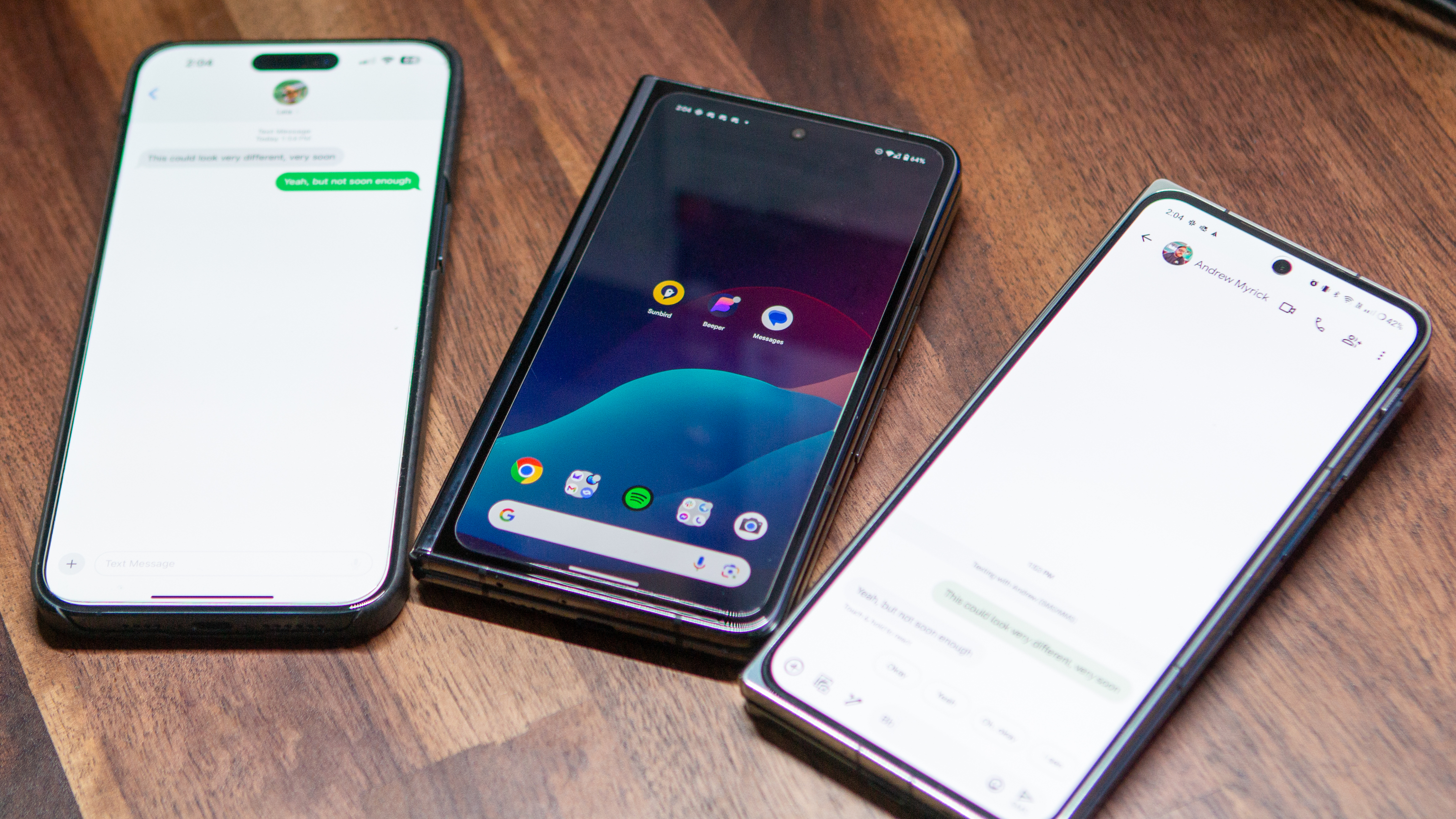 So that's all great, fine, and dandy. It's everything that Sunbird should be doing in this scenario, if not more. But at the end of the day, if you sign up for Sunbird, Beeper, or Nothing Chat, your information will be on a computer that you have no physical access to.
To give you just a little example of why this whole charade may not play out the way that Nothing hopes, something weird recently started happening with my own Beeper account. I've had my information attached to Beeper for some time now, as it just makes my life easier considering that I'm always carrying both an iPhone and whatever foldable phone has my attention.
Over the past month or so, I've started getting messages from numbers that aren't in my contact list. Some of them are texting me thinking that I'm someone else, while others notice my number in their contact list and have no idea how it got there. I too, have noticed phone numbers in my list of contacts from places and areas that I've never been to.
Do you want to know when it stopped happening? When I went into my Apple ID settings and removed the Mac that Beeper was using from being able to access my account.
Putting on my tin-foil hat for a second, it's already bothersome that my phone number shows up for contacts that I don't know. It's extremely troublesome to know that someone could gain access to accounts that still have 2FA over SMS set up. If someone ends up gaining access to my information, that could be it, and things could snowball rather quickly.
Why RCS on iPhone matters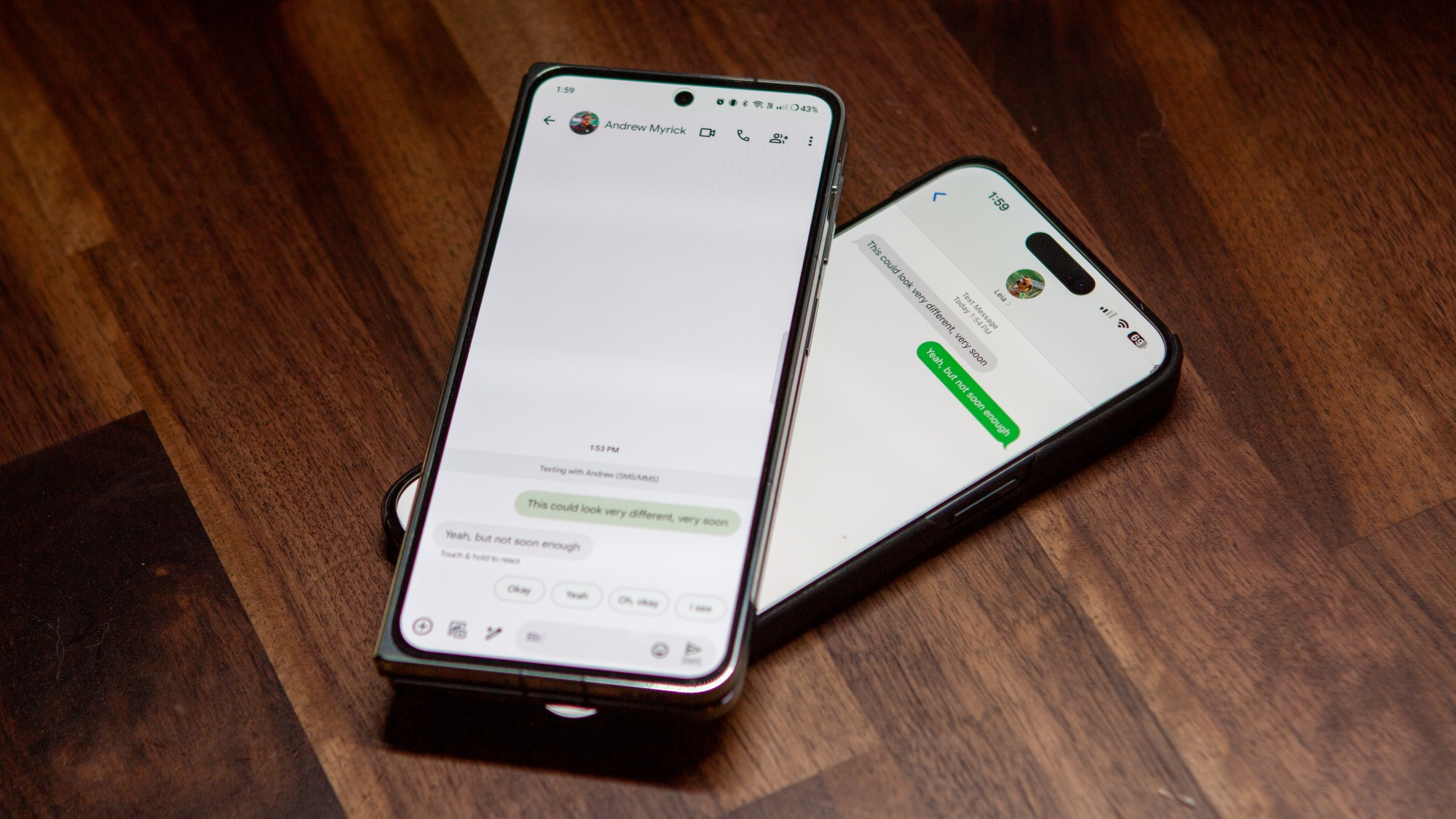 Apple adopting RCS as a messaging standard isn't as cut and dry as you might first think. This probably doesn't mean that the "blue bubble vs. green bubble" debate will finally be buried. In the statement provided to 9to5Mac, Apple says, "This will work alongside iMessage, which will continue to be the best and most secure messaging experience for Apple users."
But I'm not sitting here and saying that this is a huge win for Google or a huge win for Apple. It's a huge win for everyone, as long as we can finally get some feature-parity when messaging between either iOS or Android.
While doing research for my original piece, I came across a few rather upsetting examples of how the blue vs. green bubble affects those outside of the tech-sphere. The one that stuck out the most comes from Dan Seifert of The Verge:

But the reality is that this isn't anything new. Back in October, rapper Drake released a new album featuring a song that makes a glancing mention about how "she got a Android, her messages is lime green." For some, it's just a joke, but for others, being left out of group chats all because of the phone that you use is a reality.
The article that Dan is referencing comes from Will Sattelberg of Android Police, highlighting a recent survey where "87 percent of teenagers surveyed own an iPhone, while 88 percent expect to buy an iPhone as their next device." As Will so eloquently puts it, "these are death spiral numbers for Android."
It's not because of the apps that are available, or whether you can sideload, or anything of the sort. It has everything to do with iMessage. This is absolutely bonkers when you consider the world outside of the U.S., where iMessage falls completely flat on its face when compared to the likes of WhatsApp and other messaging apps on Android.
Rarely do we think about the world outside of our periphery, because it doesn't affect us. What does affect us — even if it isn't directly affecting you — is the classism that comes when arguing between using an iPhone and an Android phone. This, alone, is the reason why I'm happy that Apple is finally lowering its walled garden a bit more, even if it's trying to avoid another battle with the E.U.