UGREEN makes a lot of chargers, and the brand has diversified its Nexode charging portfolio over the last 18 months, rolling out products that cater to virtually every need. I've been using the Nexode 200W as my default charging station for over a year now, and it does an incredible job when I need to charge four or more devices at once. I slotted in a Nexode 100W power cube on my desk mostly because it has AC ports, and I turned to the Nexode 140W wall charger for use on the road recently.
While I have a lot of chargers in the house, I was never sold on wireless charging, so I never bothered to use one on my desk. That changed with the arrival of the Nexode 100W charging station with an integrated MagSafe charger. This charger eschews traditional Nexode designs for a cylindrical chassis that doesn't take up much room at all, and its distinctive feature is the inclusion of a MagSafe coil at the top, which lets you charge your iPhone at 15W.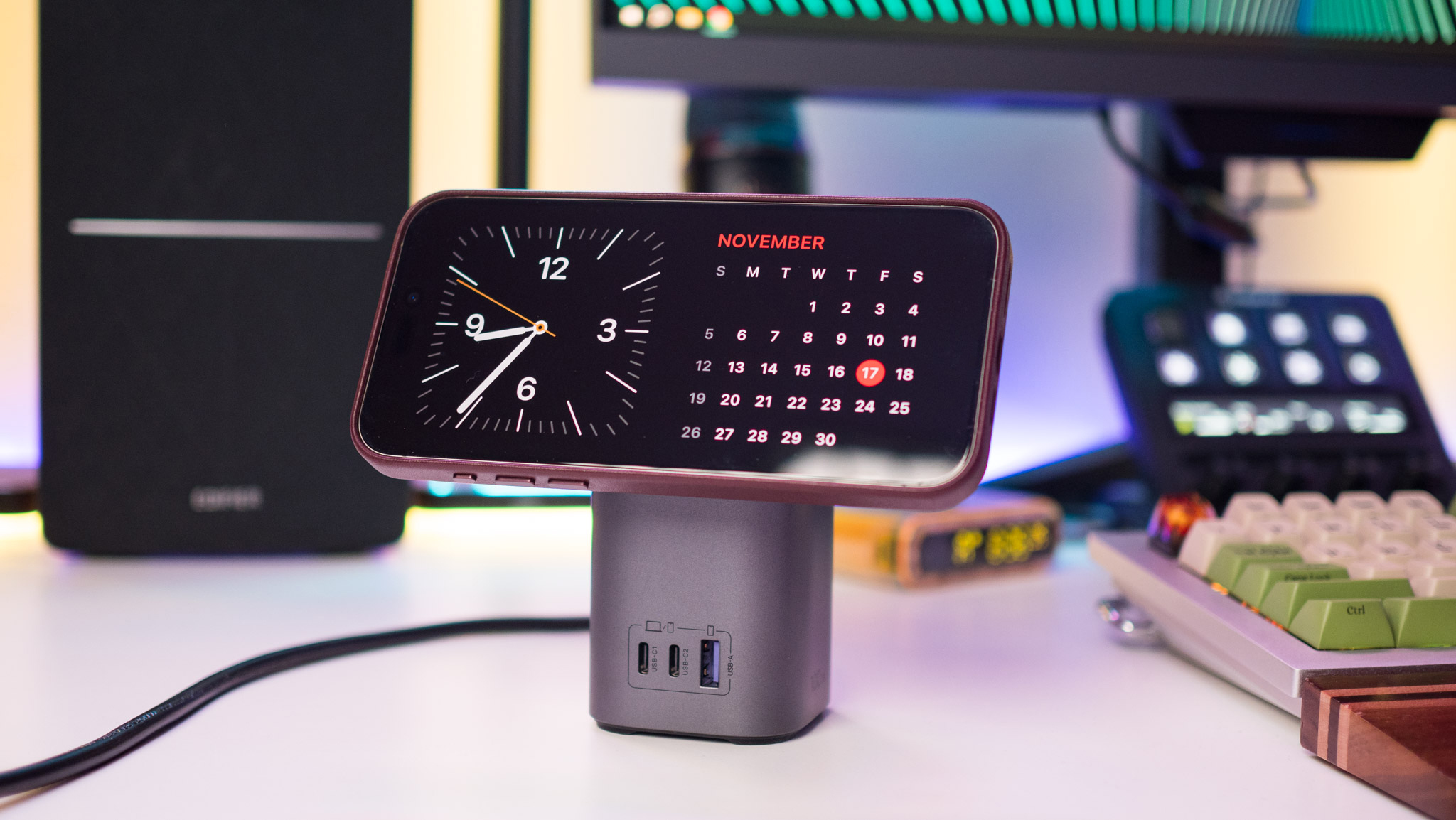 The base tilts by 65 degrees, giving you plenty of versatility when it comes to choosing an angle that's ideal for your iPhone. And it has strong magnets in the base, so even when using it at a near-vertical incline, I never worried about my iPhone 15 Pro Max getting dislodged. On that note, this charger is a great way to use the Standby Mode on your iPhone.
The MagSafe charging coil works just as well with the best Android phones, but you'll ideally need an iPhone 15 or other recent iPhone to maximize its charging potential. While it's great that you get 15W MagSafe here, that doesn't justify the $129 asking price — you're paying that much because of what else is on offer, which includes dual USB-C ports that go up to 100W, and a USB-A port that hits 22.5W.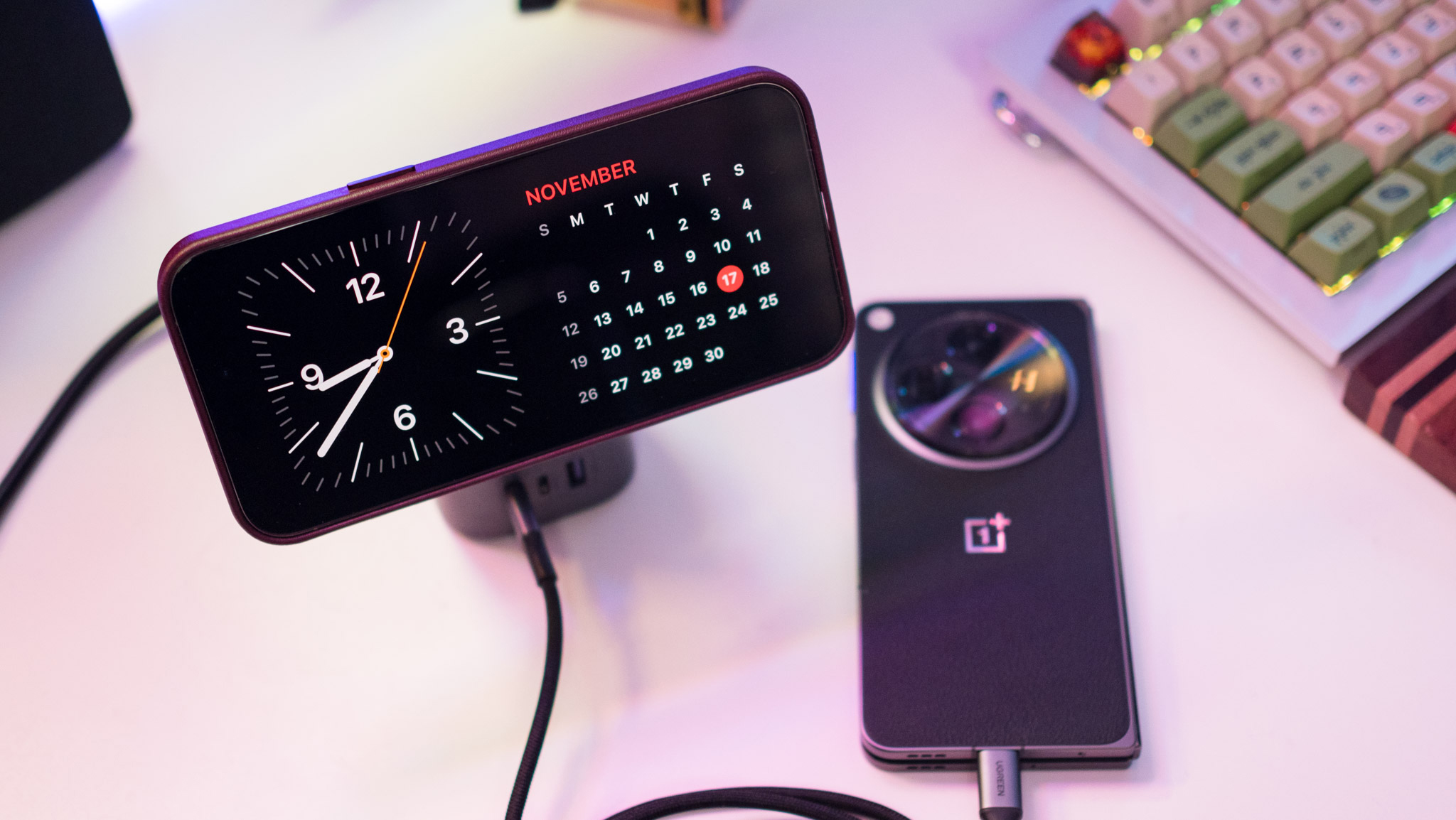 The USB-C charging ports allow the Nexode to charge any device that uses the USB PD protocol to charge at up to 100W, and it worked particularly well with Windows notebooks. Both the C1 and C2 ports are able to go up to 100W individually, and the USB-A port is great for charging accessories. The smaller profile combined with the charging potential makes the Nexode 100W 2-in-1 GaN Desktop Charger a good choice for use on the road as well, but the only caveat is that the bundled two meter cable is rather large, so you'll need to account for that.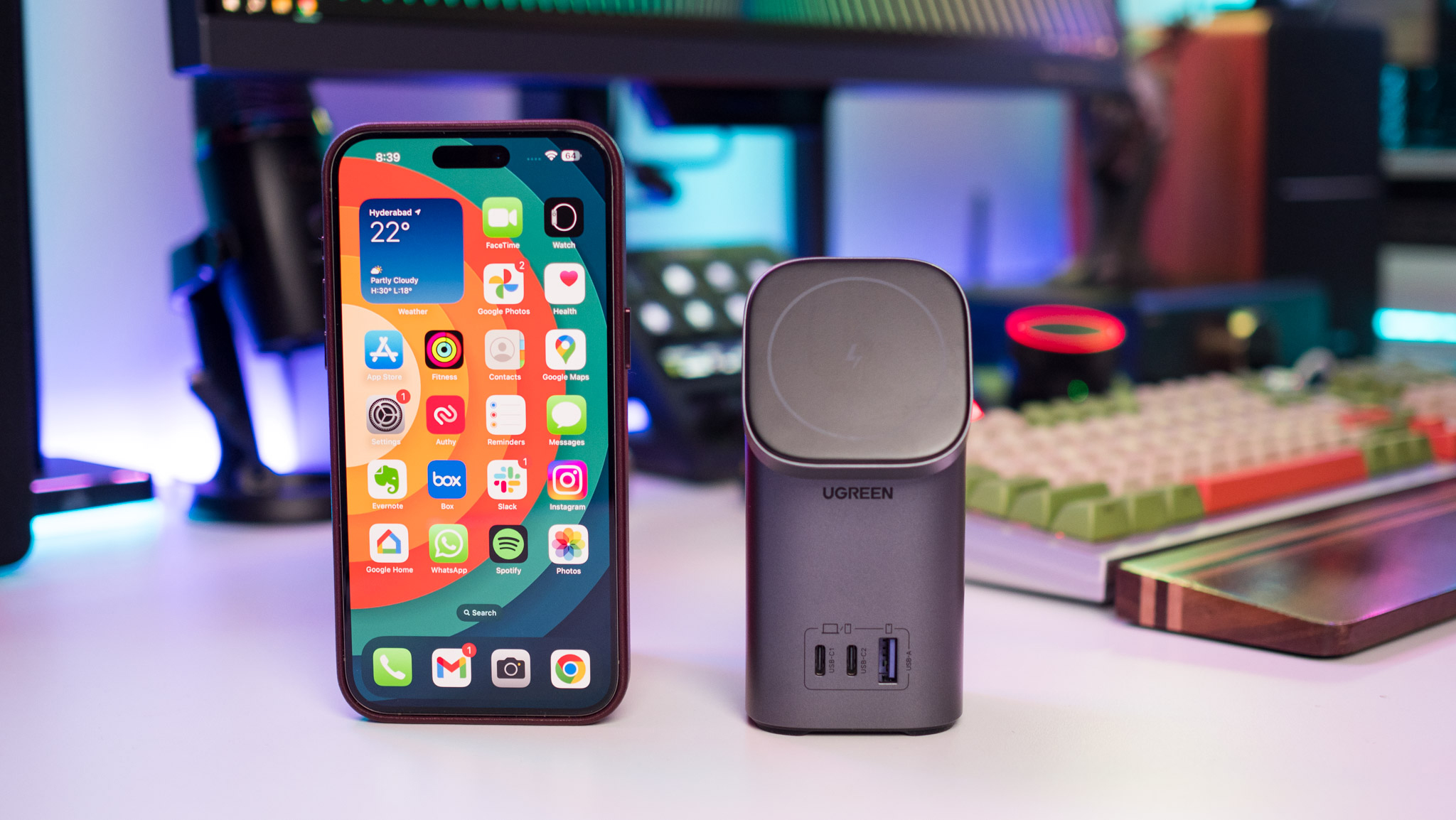 But if you're just eyeing this product for your desk, then there's a lot to like. I routinely used the USB-C charging ports to charge the likes of the Pixel 8 Pro, Xiaomi 13T Pro, Nothing Phone (2), and a host of power banks over the course of the last month, and it worked effortlessly. I tested the charger with a Chargerlab Power-Z KM0003C, and it was able to deliver the required wattage consistently.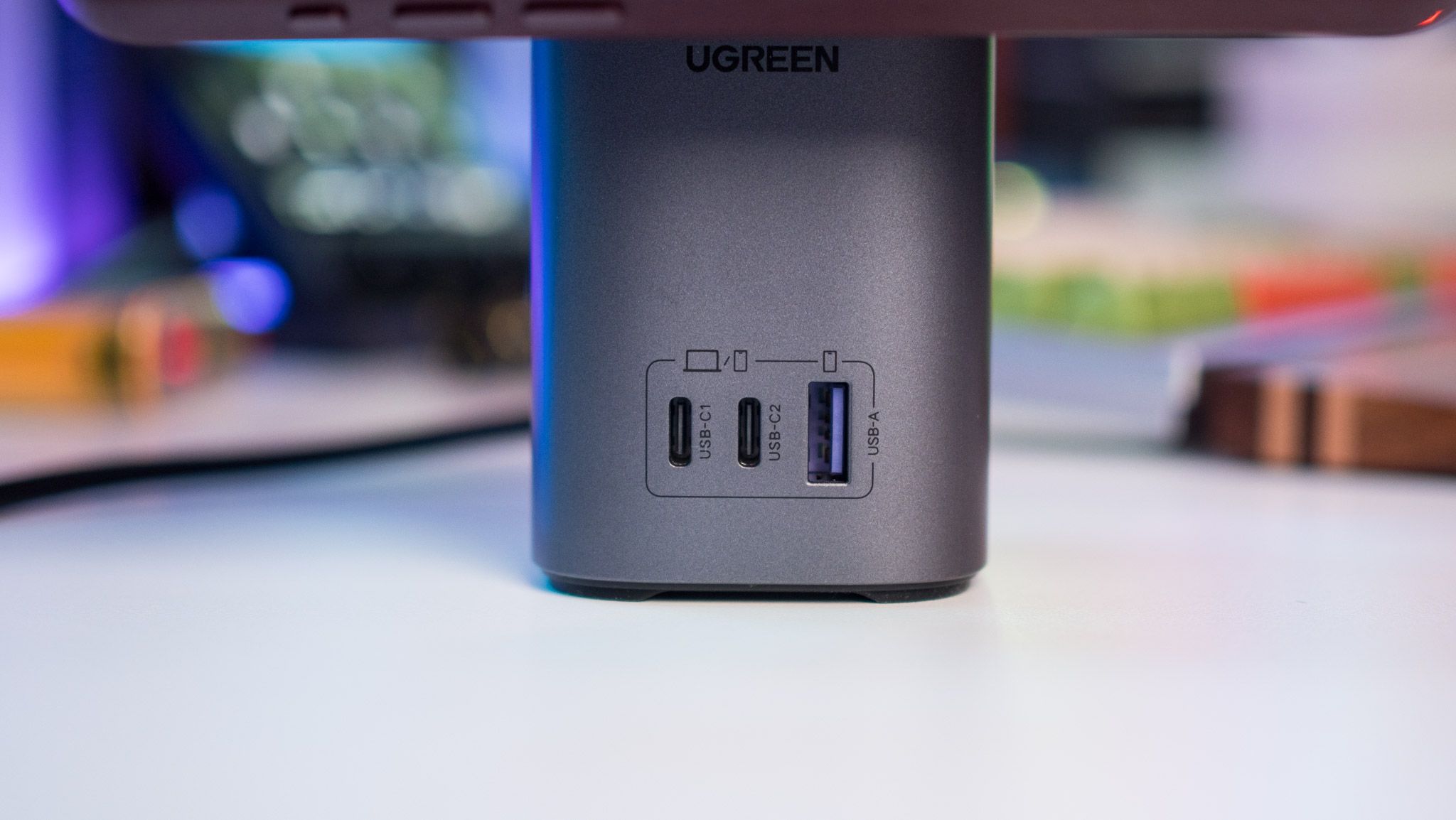 The only quibble I have on the charging front is that you don't get the full 100W USB PD charging potential when the MagSafe charger is in use. In this situation, the USB-C charging goes down to 65W, and while that's still more than adequate, I would have liked to see the full 100W in use alongside MagSafe. With all ports in use, you get 95W of power: 15W with MagSafe, 45W with the C1 port, 25W with the C2 port, and 10W with the USB-A port.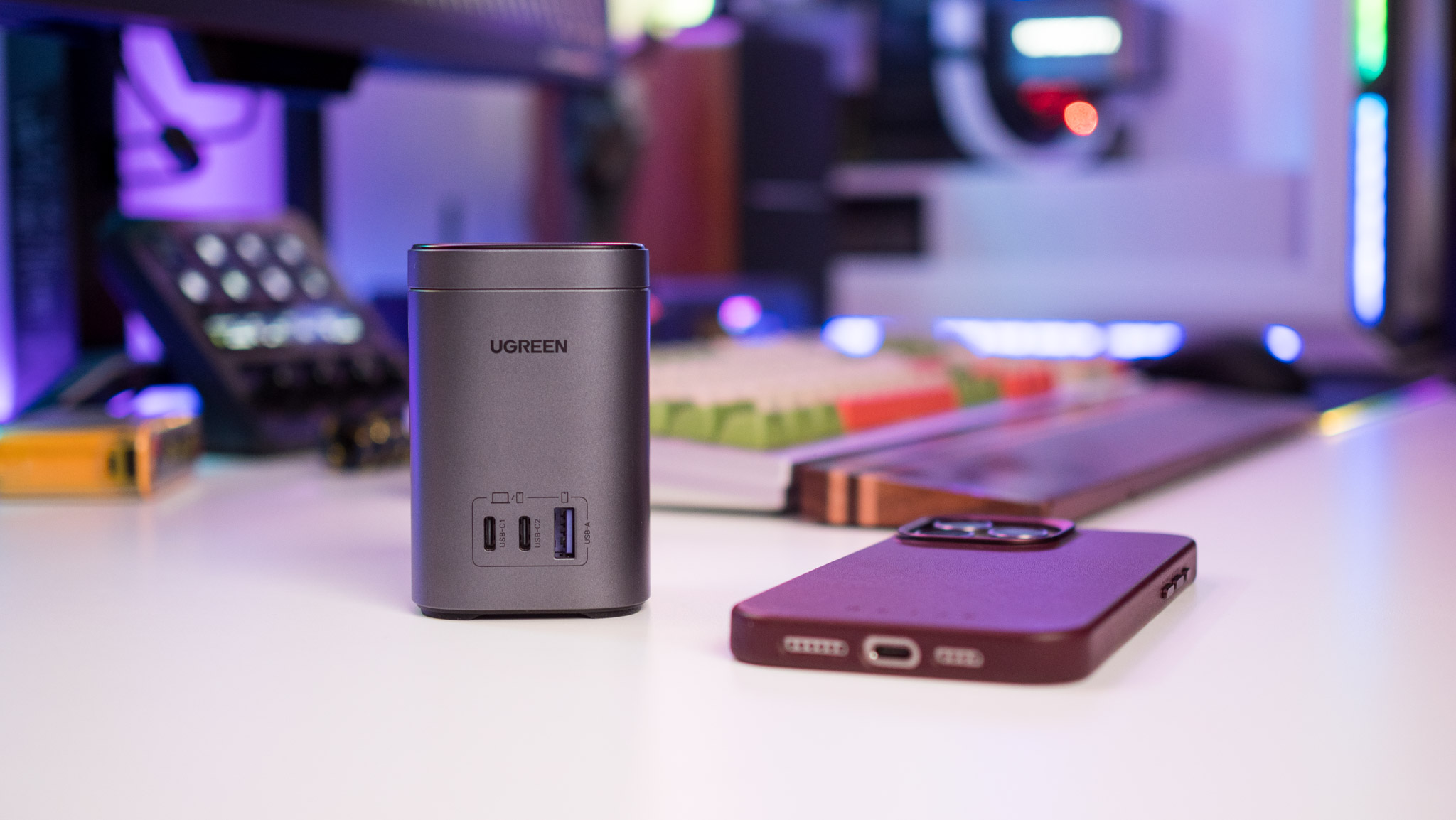 The USB-C ports go down to 65W whenever another port is being used, and here's a rundown of the various power budgets when using the charging station:
Overall, UGREEN is onto another winner with the Nexode 100W 2-in-1 GaN Desktop Charger, and although the charger debuted at $179, it's now available at a much more reasonable $129, making it a good option if you need MagSafe charging alongside 100W USB-C ports. The biggest advantage for the charger is its diminutive profile — it doesn't really take up a lot of room on your desk, and that by itself makes it one of the best GaN charging stations around.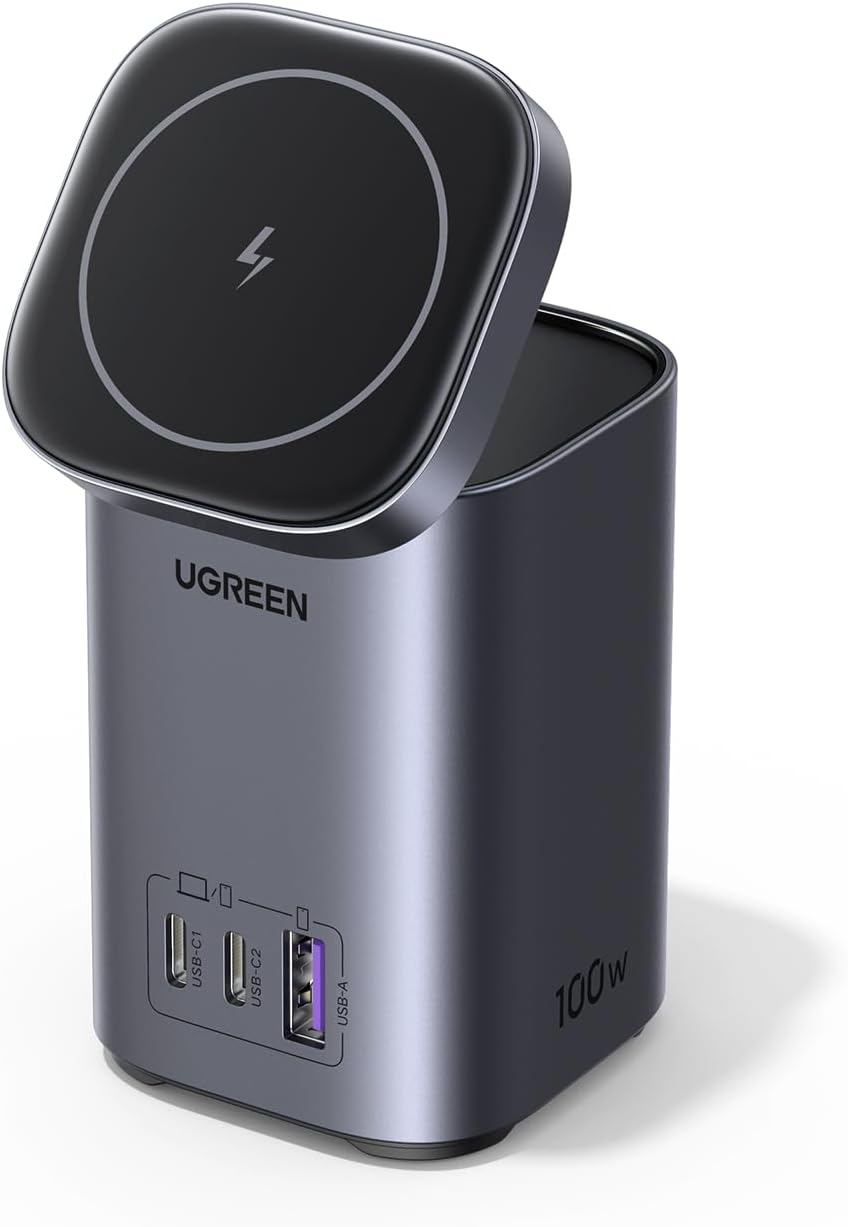 UGREEN Nexode 100W 2-in-1 GaN Desktop Charger
The Nexode 100W 2-in-1 GaN Desktop Charger lets you charge your iPhone with ease thanks to 15W MagSafe, and you also get two USB-C ports that go up to 100W over USB PD. Throw in a USB-A port as well, and you get a robust charging station.