What you need to know
Samsung is expected to ship its first XR headset in late 2024.
Sources say the company is aiming to make 30,000 units for the initial production run with more lofty sales expectations for subsequent years.
Samsung initially made around 30,000 units of the original Galaxy Fold in 2019 and has expanded from there.
Samsung's upcoming Apple Vision Pro competitor is looking to a bit more of a limited release than we initially expected. Sources at JoongAng are saying that Samsung is now aiming for a December 2024 release for its first XR headset.
This marks the second time we've heard about Samsung delaying the headset, the first time being right after Apple Vision Pro was unveiled. Several other XR industry sources have also independently confirmed this new release date, saying that developers have been told to expect to have apps ready for the end of next year.
What's more is that Samsung is reportedly only targeting 30,000 units for the initial production run, meaning Samsung expects to sell less than 1/10th the number of units of Apple Vision Pro. Apple reportedly reduced its initial production run from one million down to 400,000 after the company allegedly ran into production issues.
But it's not surprising to see Samsung entering a new market with conservative production numbers. The original Galaxy Fold debuted in 2019 with a price of nearly $2,000, and Samsung only produced around 30,000 units. Just a few years later, Samsung's foldable phone sales now outpace the Galaxy Note in Europe, and the company expects to sell over 20 million foldables next year.
Rumors now say that Samsung could tease the headset at its upcoming Galaxy S24 Unpacked event alongside a new supercharged Qualcomm chipset sometime after the New Year, with a follow-up demonstration at Google I/O 2024.
Samsung and Google initially announced that they were partnering on a next-generation XR operating system and headset at Unpacked in February 2023. If all pans out as expected, 2025 is shaping up to be a massive year for the XR industry, as the Meta Quest 3 will have been in the market for around 15 months, and both Samsung and Apple's headset sales will be ramping up.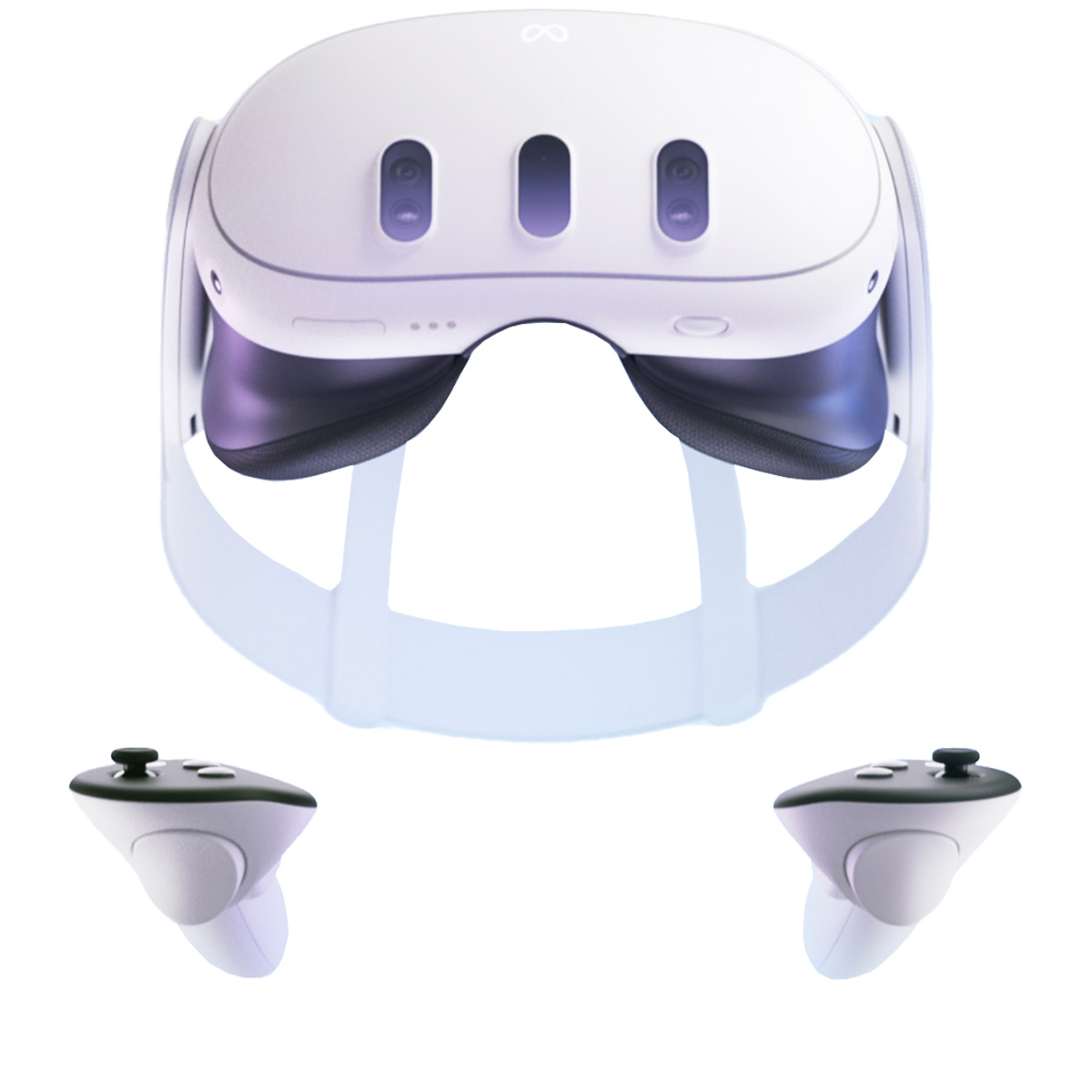 The Meta Quest 3 is more than just a gaming console. It's also an XR machine that blends virtual reality with actual reality, helping to augment your world in new ways.