What you need to know
The Xiaomi 14 and 14 Pro are now official in China, with both phones powered by the Snapdragon 8 Gen 3.
Both devices offer OLED panels that hit 3,000 nits, and tout ultra-thin bezels.
Xiaomi is offering exciting camera upgrades on both phones, and they retain Leica branding.
Both phones feature Xiaomi's homegrown HyperOS.
Xiaomi unveiled the Xiaomi 14 and 14 Pro in China, and there's a lot to talk about with either device, not least on the software side of things. Before we get to HyperOS, a quick look at the hardware you're getting here: both devices are the first to feature Qualcomm's Snapdragon 8 Gen 3, and that isn't surprising — Xiaomi tends to be the first to launch phones with Qualcomm's latest silicon.
Let's start with the Xiaomi 14. Like its predecessor, it is designed for one-handed use, and maintains a compact design with a 6.36-inch OLED panel with LTPO tech that hits 120Hz. What's interesting this time is that the panel goes up to 3,000 nits, giving it a distinct edge over other Xiaomi phones. We'll have to wait and see if this is the same BOE panel that OnePlus is using, but it's a good bet that it is the case.
The Xiaomi 14 is available in four colors — Jade Green, Black, White, and Snow Mountain Pink — and Xiaomi says the pink version uses a "second-generation nano-tech skin" similar to that of the Xiaomi 13 Ultra that's highly durable. The design is an evolution of the Xiaomi 13 series, with the brand using a similar square camera housing at the back that dominates attention.
On the subject of cameras, you get a trio of 50MP lenses on the back of the Xiaomi 14, with a new 50MP Light Fusion 900 imaging module calling the shots. It's joined by a 50MP zoom lens with 3.2x optical zoom, and a 50MP wide-angle lens. Xiaomi once again benefits from its Leica partnership, and the Xiaomi 14 should deliver meaningful gains over its predecessor.
Rounding things off, there's 8GB of RAM and 256GB of storage for the base version, and the phone has a 4610mAh battery with 90W charging and 50W wireless charging. Xiaomi is thankfully using the USB-C Gen 3.1 standard this time, so the device should be able to pair with a monitor via a USB-C cable.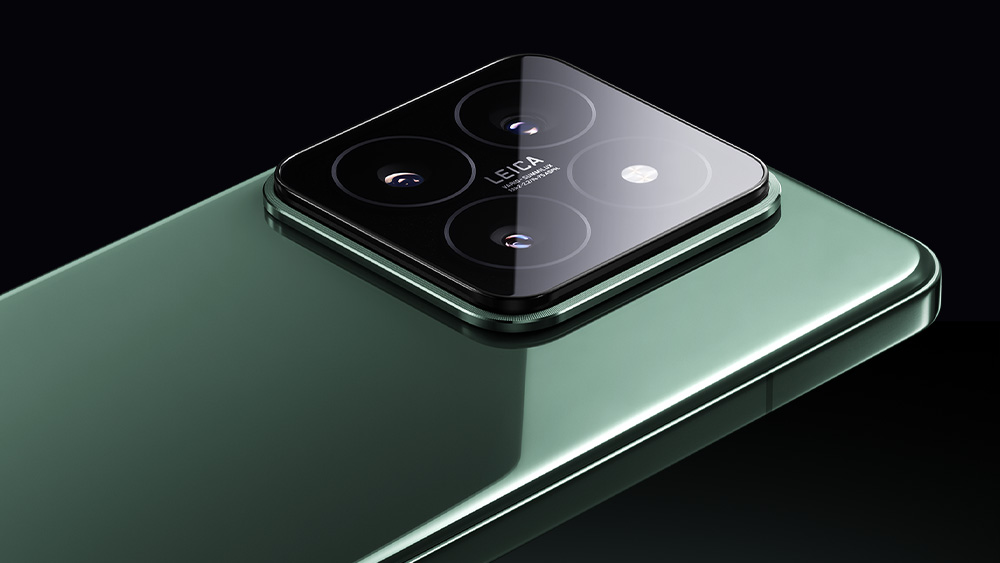 Xiaomi is reserving its best upgrades for the Xiaomi 14 Pro. The phone has a 6.7-inch QHD+ OLED panel with LTPO that goes up to 120Hz, and it hits 3,000 nits as well. You get Dolby Vision, 1,920Hz PWM dimming, and the screen is covered by Xiaomi's own Ceramic Glass that's touted to be significantly stronger and more durable than the usual glass layer.
What's new with the Xiaomi 14 Pro is the introduction of a titanium model. This isn't astonishing considering the iPhone 15 Pro uses the same material, and thankfully, Xiaomi is selling a standard verison that includes stainless steel sides.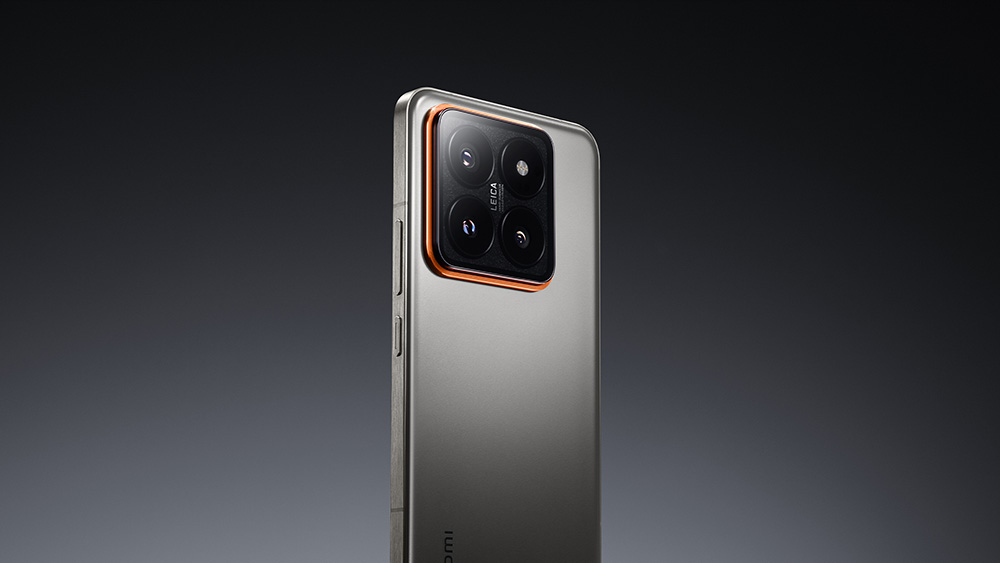 The phone is also powered by the Snapdragon 8 Gen 3, and you get 12GB of RAM and 256GB of storage on the base model. There's a 4860mAh battery with 120W charging and 50W wireless charging, and IP68 dust and water resistance is limited to the Pro version. And like the standard Xiaomi 14, the Pro model uses USB-C Gen 3.1.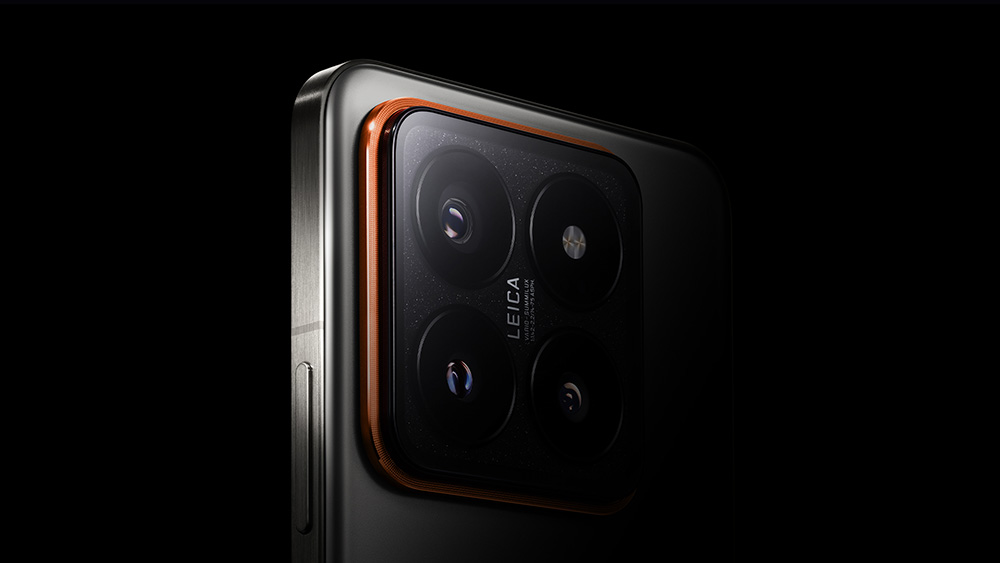 The biggest talking point with the Xiaomi 14 Pro is the cameras; the main lens is able to switch from f/1.42 to f/4.0, giving it added versatility when framing shots. The wide-angle and zoom lenses are the same as the Xiaomi 14, with the only difference being the former is able to pull double duty as a macro lens.
Here's the breakdown of the various models, and what they cost in China: 
Xiaomi 14 (8GB + 256GB): CNY 3,999 ($548)
Xiaomi 14 (12GB + 256GB): CNY 4,299 ($588)
Xiaomi 14 (16GB + 512GB): CNY 4,599 ($630)
Xiaomi 14 (16GB + 1TB): CNY 4,999 ($685)
Xiaomi 14 Pro (12GB + 256GB): CNY 4,999 ($685)
Xiaomi 14 Pro (16GB + 512GB): CNY 5,499 ($752)
Xiaomi 14 Pro (16GB + 1TB): CNY 5,999 ($821)
Xiaomi 14 Pro Titanium (16GB + 1TB): CNY 6,499 ($890)
A key difference with both phones is that they feature the homegrown HyperOS instead of MIUI. Xiaomi says it designed HyperOS to be "human-centric," so I'm guessing MIUI was meant for robots or something. Anyway, Xiaomi hasn't shared much in the way of details around the OS other than stating it offers seamless interconnectivity between the brand's IoT and other connected devices — including cars. We should know more about the skin in the coming weeks as both devices make their global debut.